Have you already bought a sand texture nail polish? This is the trend of Spring 2013. At least, a lot of world producers offered this nail polish as one of their spring novelties.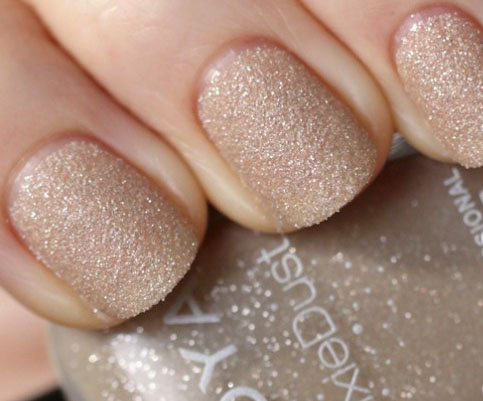 Sandy nails look as if they were wetted in damp sand. However, the shade is not only sandy.
Of course, you need a beige nail polish or a nude shade of it to get classic sandy nails.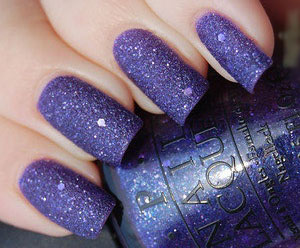 Blue sandy nail polish looks like a gem.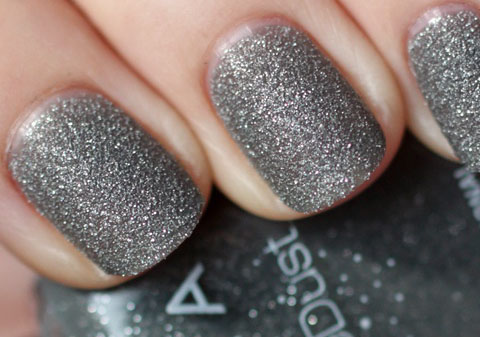 Metallic sandy textures look unusual.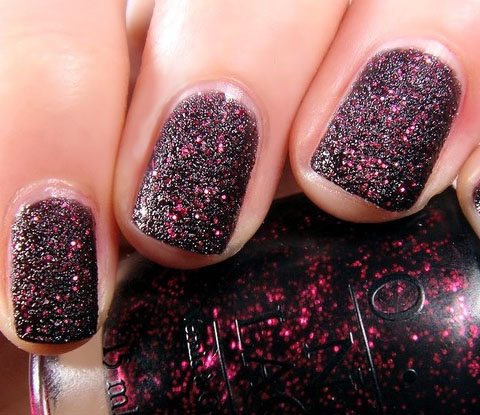 A red ruby nail polish with the effect of sand and sparkling incrustations is a surprising decision.