How much was the most expensive nail polish you have ever bough? Most likely, it did not exceed the $40 benchmark. How much do you think is the most expensive nail polish in the world? Take a wild guess.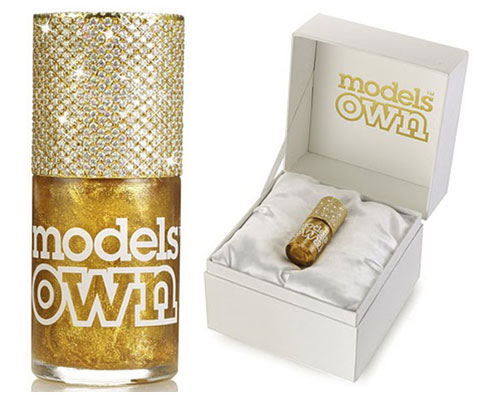 To date, there is a nail polish with the price tag of $132, 000. It is the Models Own Gold Rush nail polish in sparkling gold shade. In fact, the formula does not contain gold. Why is it so expensive then? The bottle itself is the price driver. It is decorated with 1, 118 diamonds.
This luxury product is sold in the London jewelry boutique called Frost of London for 83,000 British Pounds. A £5 version (so-called "ready to wear" economy version) will be released in December. Will the expensive bottle ever be sold? It is not clear, but there is already a lineup for the cheaper version.
Source of the image: Extravaganzi.