It is strange, but the most famous blonde in the world, Marilyn Monroe, has not yet been captured by beauty brands. There are collections and fragrances, dedicated to the most famous women of the planet, but the things dedicated to Marilyn are difficult to remember. This is taking into account that the popularity of Monroe has only been growing lately, thanks to movies, books, memoirs, exhibitions…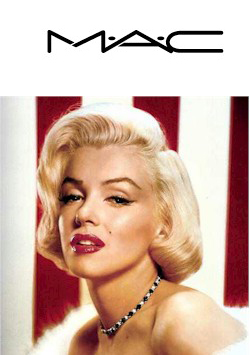 This news will calm the fans of good makeup and Monroe's talent. MAC Cosmetics will release a collection of makeup, dedicated to Marilyn. The launch is planned for October 2012. Well, now you can paraphrase a quote from the song, performed by Monroe: "Makeup is a girl's best friend".
It is already known that the collection will be sold worldwide. Group LLC will be the partner of MAC Cosmetics in creating the collection. In January 2011, this brand bought the rights to use the name of Marilyn Monroe for commercial purposes.
The collection will include 30 different products, sold at the prices ranging from $15 to $27. These are eye shadows, lipstick, nail polish, and eyeliners.