A very pleasant makeup novelty has been released by the La Prairie luxury brand. Two important beauty products (an eye cream and a lip balm) were combined in a one compact.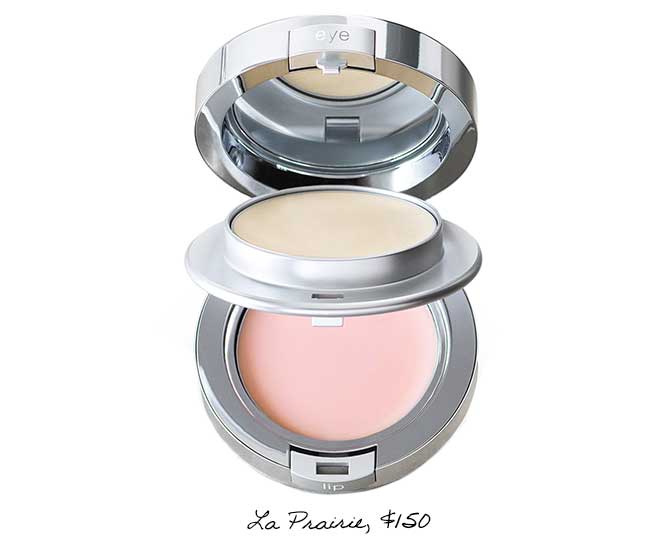 Now having these two products in a small cosmetics bag is very convenient.
The eye cream promises to be a good anti-aging gel product, which not only refreshes the skin and helps get rid of dark circles, but can serve as a moisturizing make-up base. As for the lip balm, this product tightens and smoothes lip skin. Both products' formulas contain a cell complex obtained from eggs, which helps to tighten and rejuvenate the skin.
There is also a mirror in the set. Only its price upsets – $150. However, let's hope that maybe a cheaper brand will repeat such a valuable and user-friendly product.