Kate Moss has been collaborating with the British Rimmel makeup brand for 10 years, but now she has decided to not just be the face of the brand, but to launch her own makeup collection for Rimmel and present it by herself.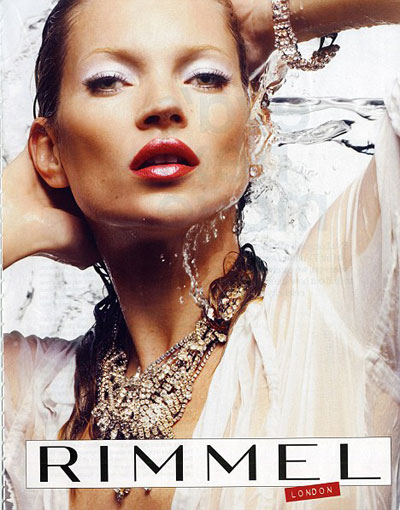 This is the first makeup collection created by the model. Previously, Kate was invited to create her own line of clothes (the TopShop brand had been working with Kate Moss for a few seasons, but last year Kate broke up the partnership) Actually, Kate spent too much time as the face of the brand during the last 10 years of cooperation and loyalty to the Rimmel brand, so the model surely deserves her own project.
The news about Kate's creation of her own makeup collection has not been formally announced yet. It is expected that this will happen in a few weeks, since the packaging design has not been completed yet. This was reported by the representatives of Coty.
The makeup by Rimmel and Kate will appear on the shelves of London's shops in September.
Source of the image: Cakedinmakeup.wordpress.