Since its appearance, the vintage style has never gone out of fashion. Lots of girls are happy to wear wardrobe items "from their grandmother's trunk," accessories with a long history and heirlooms. But there is one more thing that can become a peculiar feature of your look, and its name is crackle manicure.
The lines of nail polishes with a craquelure effect are produced by many cosmetic brands today. If you want to be in this trend, gather your collection of vintage items!
Fashion trends of crackle manicure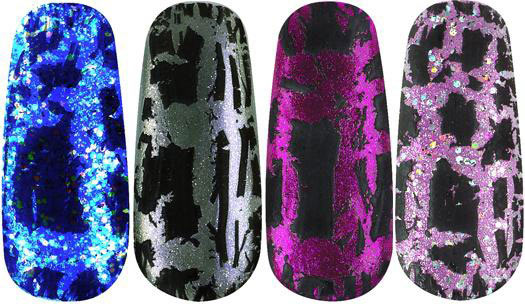 What prints popularized by the world's leading brands will look beautiful and harmonious on your nails?
First of all, these are predatory patterns. Crocodile and snake prints, executed in dark colors, look very stylish and impressive. If you want to create the image of a femme fatale, a gothic beauty or a vamp lady – this is a great choice.
Crackle nail polishes with mother of pearl and metallic shades of gold, bronze and silver will help you create a flickering glow on the nails. They are indispensable in decorating women's hands, if you have decided to bring a playful glamorous image to life.
Fans of elegant outfits may be advised to color the nails imitating old porcelain. Similar patterns on your nails will look nice and simple. According to some experts, they will match even the strict business dress code.
The selection of nail polishes with a craquelure effect is gorgeous and is able to satisfy the wishes of the most demanding fashionista. In addition to the variety of shades, cosmetic companies create the products that vary according to the number and size of cracks. They all provide a different effect on the nails, beautiful in its authenticity.
The color palette of the craquelure effect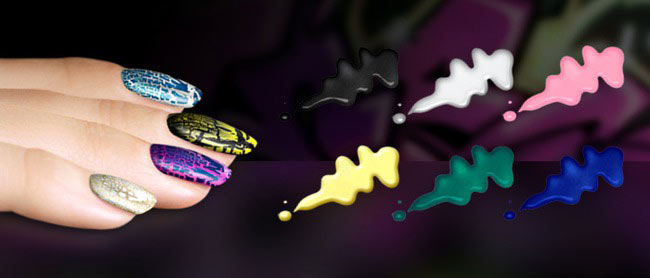 Before you recreate a burning trend on your nails, consider the color scheme. The monochrome classic combination of black and white together with pink, orange, green, yellow, red, blue and other shades of the rainbow look harmonious. In the palette of soothing tones you can choose purple, blue, cherry, emerald green, burgundy and brown shades as the basis of your manicure.
Be creative, crackle nail polishes are a fertile field for experimentation! You can create the "age effect" on all nails, or just decorate only one or two nails on each hand. Crackle manicure can cover the whole nail or can be a print, decorating some part of the nail plate.
The technique of crackle manicure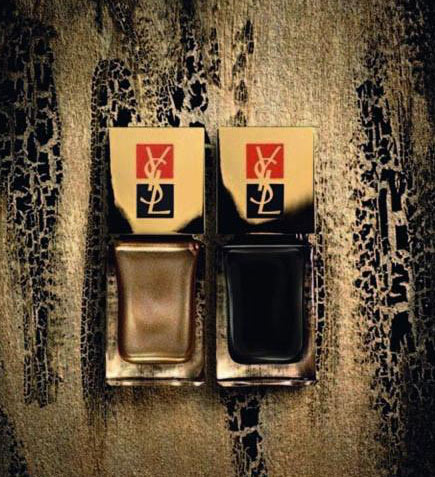 Remove excess fat from the nail with the help of a nail polish remover; it will increase the durability of your manicure.
Apply a nail polish foundation and then the base color. The latter will be visible through the cracks, so select a contrasting shade in relation to the crackle nail polish. On the contrary, if you want to get a soft and gentle effect, buy a couple of nail polishes (base and craquelure), complementing each other.
Wait until the base color gets dry, and then proceed with the crackle manicure. Note that the thinner craquelure layer you apply on the nail, the finer cracks will appear after it dries. Conversely, dense textures of crackle manicure will cause large cracks in the nail polish relief. Select the effect depending on your own preferences!
To prolong the durability of the nail polish, cover the result of your work with a fixing nail polish. Thus you can get a luxurious matte coating.
Using glitter nail polish as the final fixing layer, you can add some chic and glossy shine. Some ladies complement the resulting effect with sequins and beads, and it looks stunningly beautiful.
The collection of popular nail polishes
Here you will see the best options of crackle nail polishes!
Crackle by Mia Secret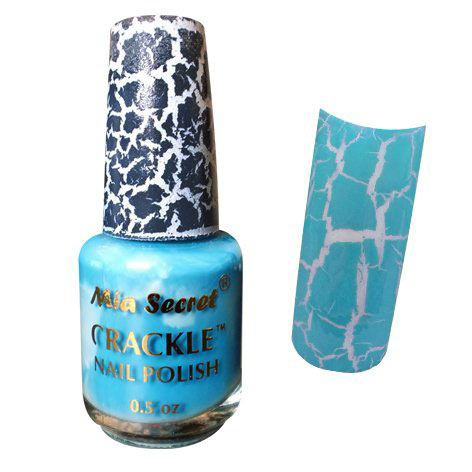 Graffiti Nail Top by Isadora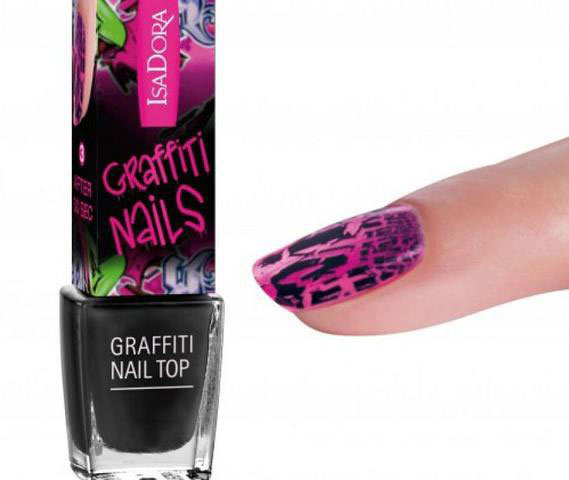 Black Shatter by OPI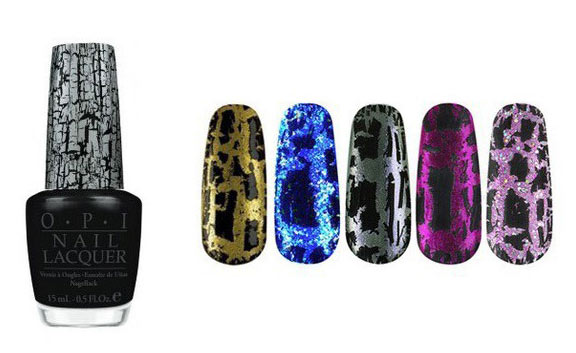 Spectacular crackle manicure is an impressive fashion trend that will look equally beautiful on short and long nails. It is so easy to reproduce; besides, it will save you from having to visit the salon.