This beauty starring in the latest ad for Rimmel's Lasting Finish lipstick looks like a dark horse, but she actually isn't. That's only what the makeup company's Photoshop expert managed to do with – take a deep breath and look again – Zooey Deschanel! Requires some taking in, even though her bangs are very much in evidence, and her babyish expression is there as well. But the facial features tell a different tale, and the current face for the brand sure needs introduction – or some good detective work!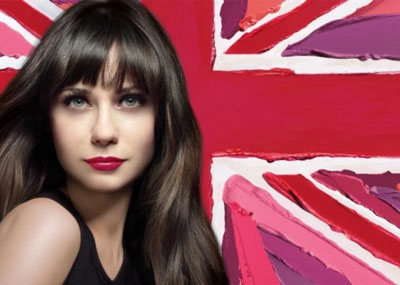 That may be nothing extraordinary considering that Rimmel has already been dragged over hot coals for misleading mascara ads; we all expect make-up to alter our appearance, but to just what extent? Will we have to not recognize even our celebrities more and more often – as it happened last year, when Harper's Bazaar did a bit too much airbrush on Katy Perry?
Source of the image: Make-up.becomegorgeous.