Not only Chanel, but also Givenchy suggests that this summer you should look "a la naturelle" wearing a nude make-up from their new Croisiere makeup collection for summer 2012.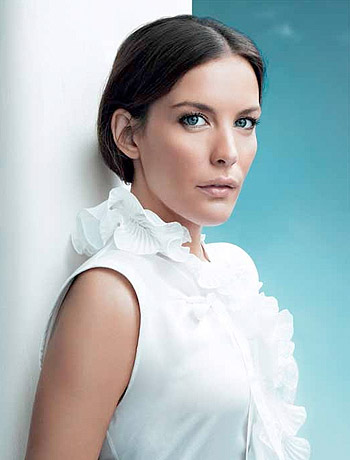 Croisiere includes unique Ombre a Fleur de Peau cream eyeshadow in the shades of pink (Pearly Rose) and dark beige (Pearly Nude). They are echoed by the Delicate Nude Magic Kajal Eye Pencil. The dark brown (Phenomen Brown) Mascara Phenomenon will complete your eye makeup. The collection also includes a set of four brushes for dry products.

Two specialized products will make your face and body skin radiant: Mister Radiant Body with a shimmering effect and the light Mister Radiant for face, as well as the Poudre Croisiere Healthy Glow gel powder of the Premiere Croisiere, Douce Croisiere tan, Ambre Croisiere, and Extreme Croisiere shades. Take care about the beauty of your lips with the Lipstick Rouge Interdit in two shades – the shiny Delicate Brown and pale pink (Delicate Rose). As a complement to these, you can use three lip glosses – the sparkling Gloss Interdit (Coral Frenzy), and a more matte Balm Lip Gloss (Natural Croisiere and Pink Croisiere shades).