Whether you want to attend a business meeting or are planning to be part of a wedding, your looks do matter more than your imagination in every case. Until you are not considered as someone appropriately dressed and presented, you would not be approached, heard, seen, befriended, given the due attention, etc. And in your looks, the part of your hair and makeup is very pronounced. So, there is much emphasis laid on hair and makeup. But the real deal is that just owning a high-end makeup kit and knowing a few hair-dos are not enough. There is an inexplicable dependency of the characteristics of your outfit, face-cut, features and the event you want to attend upon the kind of hair and makeup you should wear. Read on to find out some easy tips for wearing wonderful hair and makeup.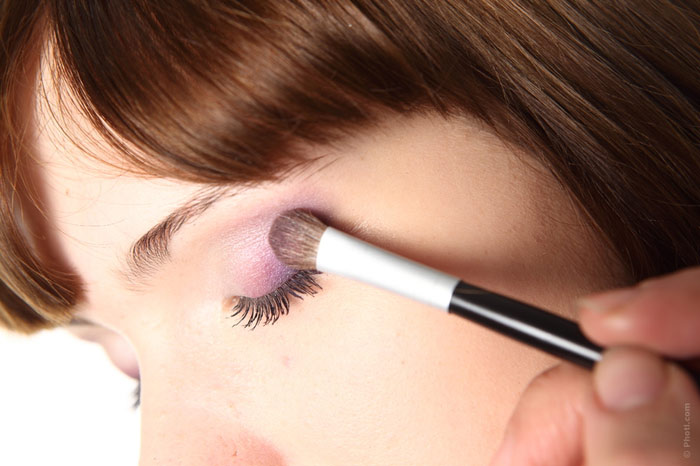 As a rule of thumb, your hairstyle should be able to flatter the outfit you are wearing. And your makeup should be capable of accentuating your features and making your face bright while ensuring not to bring down the charm of your hairstyle and your outfit. Now, bringing both hair and makeup in a harmonious relationship is a thing to deal with. Because this needs an acute sense of hairstyles and makeup's dos and don'ts, it is always considered better to hire a makeup artist in Gold Coast. Such artists know what would go best with what kind of dress and what would justify the kind of event you want to attend. However, this is not to advocate for experienced makeup artists and hair specialists. You can be as good as them after you delve deeper into a lot of research, make fine observations and attain the best know-how.
However, if you insist on knowing just the essential tips, then all you have to care about is the neckline of your dress and the type of the outfit you want to wear. If the outfit you are going to wear shows off floral prints and is the strapless bohemian kind, you can look forward to wearing pretty loose braids or can embrace natural waves which can further be perfected to the point of bedraggled. To make your look more fun, you can play with side braids and loose buns. This surely would make you good to go! As far as makeup is concerned, keep it natural but pretty. Use more of peaches and pinks to complete the look. This summer look can be carried off to a pool party, an outing and even to a wedding.
If you are a bride-to-be, then managing hair and makeup is going to be a tough business for you. You should start working on improving the texture of your hair and the feel of your skin days before your wedding. Make sure you are maintaining a gorgeous hair-cut and hair colour as well as nourishing your hair and skin daily. There is nothing more beautiful and desirable than a shiny, healthy hair and skin. If you succeed in having it, think you can stress less for your look of your big day. Now, if yours is an oval face, you can try any look. However, round, heart-shaped and square face ladies have to be a bit cautious as they should choose a hairstyle that would help perfectly proportionating their face. Plus, there is always a deal with plunging necks, high necks, strapless, round necks and other necklines of your dress. No same hairstyle can go well with each neckline. So, make sure you know what would go best with yours. Even though, for wedding hair and makeup in Gold Coast, you will do yourself a favour if you choose a professional makeup and hair artist.
As there are a lot of makeup application techniques, colours, makeup products and hairstyles, it is easy for anyone to come out unsuccessful or not that appealing. So, it is advised to hire an experienced makeup artist. If you are looking for a wedding hair and makeup specialist in Gold Coast, get in touch with Sapphire Makeup & Hair Creations. They will take care of your looks while leaving you at your ease to create the best memories.