The new Rimmel makeup collection for winter is called «Dark Signature Look of Rimmel London». It reflects the key trends of this year's holiday collections: violet-purple colors, smoky eyes, and natural looking lips. This year Rimmel's image of winter is presented by makeup artist Susanne Krammer and looks quite daring.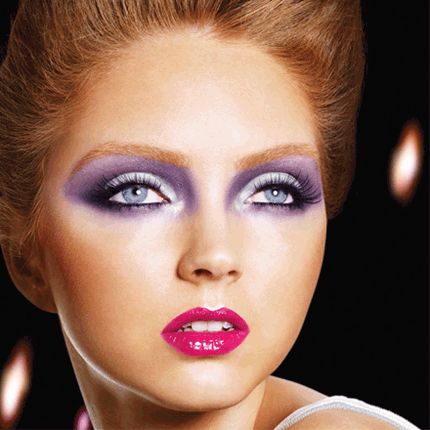 So, if you want to create winter image from Rimmel, you will need to follow some of Susanne's recommendations.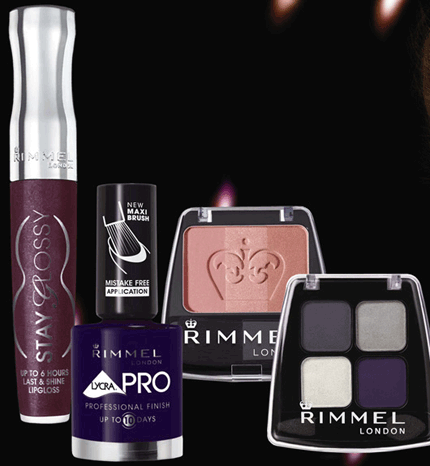 Face Makeup
The tone should be as light and natural as possible. It is preferable that you use rejuvenating and tightening makeup foundation. Susanne Krammer prefers to spread it with her fingers. Next step is to powder it with loose powder. Finally, 3 in 1 Powder Blush is a must. Dark Signature Look of Rimmel collection has a new shade of blush- #004 Winter Glow.
Lip Makeup
Don't forget to apply the base on the lips as well, so that the lipstick will stay on longer and will look more expressive. The winter makeup collection also has a new lipstick color – 1000 Kisses Lip Liner #071 Cherry Kiss Lip. Finish-up your lips with Stay Gloss Lip Gloss.
Eye Makeup
First of all, use eyeshadow from the new collection Color Rush Quad Eyeshadows, which is a four-color palette called #017 Dark Signature. First, put on the lightest tone on your eyelids and keep moving up changing shades from light to purple, and then move down closer to the eyelashes, also from light to dark. Next tool is the eyeliner. Use Soft Kohl Eye Pencil (#061 Jet Black Eyeliner). Finally, apply Sexy Curves Mascara Intense Black (#001 Black).
Source of the image: pinkmelon.de.