Make Up For Ever, under the guidance of art director Dany Sanz, presents rather unexpected and hot idea for the upcoming Spring 2010 season, Bronze Makeup Collection, which consists strictly of gold and bronze colors.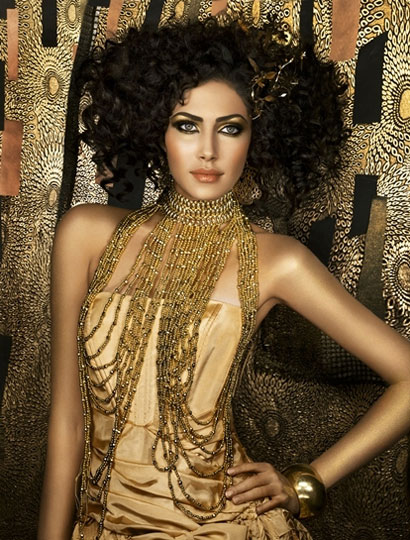 Dany Sanz creates an image of a sexy diva with a touch of nobility and sophistication. She has black curly hair and is lit with glossy golden glow. In order to create this image, the brand's head makeup artist had to create a completely new product – Gold Glitter Powder – 2 grams of 100% pure, natural, mineral powder.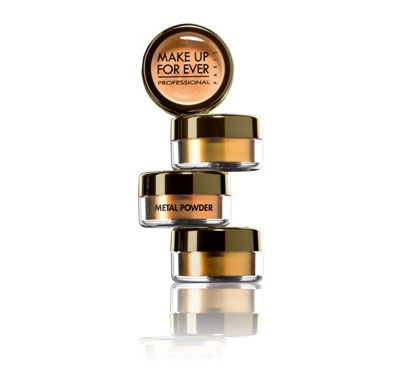 The makeup artist believes that this unique product can be used practically everywhere – in combination with foundation, powder, lip gloss, etc.
In order to emphasize your image with better graphics you will need another spring innovation from Make Up For Ever – eyeliner Kohl Pencil. The product is so soft, that it can be used as an eyeliner as well as an eyeshadow. Kohl Pencil comes in two colors- brown bronze and bright golden.

Finally, your transformation will be completed with the help of Crystal Diamond Glitter Powder- special powder, which contains real  pearl and diamond particles. The powder can be used as a final touch to your eyes as well as your face.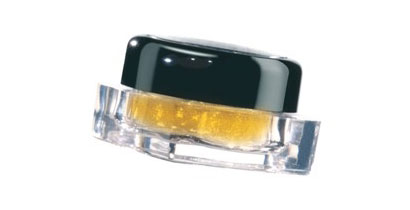 This spring trend from Make Up For Ever is quite unexpected, considering that bronze products are expected to dominate in summer collections.
Source of the images: chicprofile.com.