The partners, who use "we" instead of "I" when talking to each other, tend to get through family issues with more ease. These findings are based on a study of conversations between 154 middle-aged and older couples conducted by researchers at University of California, Berkley.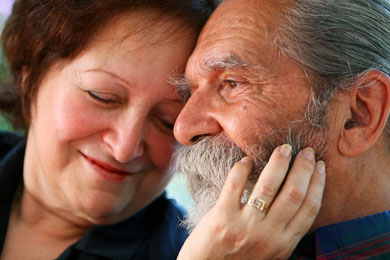 It found that those couples who used pronouns such as "we", "our", and "us" behaved more positive towards one another and showed less physiological stress. On the other hand, the couples who emphasized their separateness by using "I", "my" and "you" were less satisfied in their marriages.
This was particularly true for older couples. The couples who heavily used separateness pronouns were most strongly associated with unhappy marriages.
Older couples indentified themselves more as "we" compared to middle-aged couples. Researchers say that overcoming challenges together over the long haul fosters a stronger marriage.
Source of the image: flickr.com/photos/bravenewtraveler.