L'Oreal Paris is launching new melting blush product called Alliance Perfect. The product gives natural and fresh look, and also takes care of your skin by protecting and nourishing it.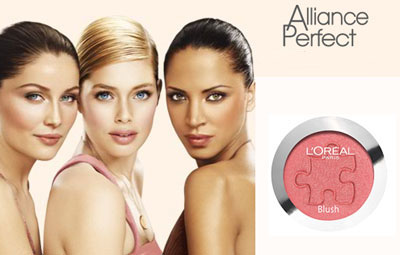 The blush's formula is rich in vitamin C; melting texture easily matches the color and texture of the skin. As the result, you will have natural healthy looking blush throughout the day.
With this makeup product you can easily freshen your skin, correct oval of your face, and even use it as an eye shadow.
Source of the image: lorealparis.com.