Fashion shows have an advantage: in the early fall we can already predict what will be in trend next spring. We present our top 5 fashion trends for Spring 2014 from the Paris Fashion Week shows.
1. Nude makeup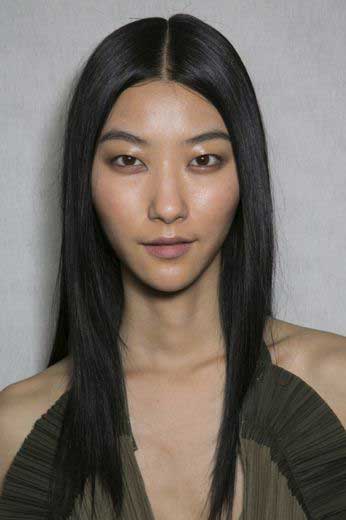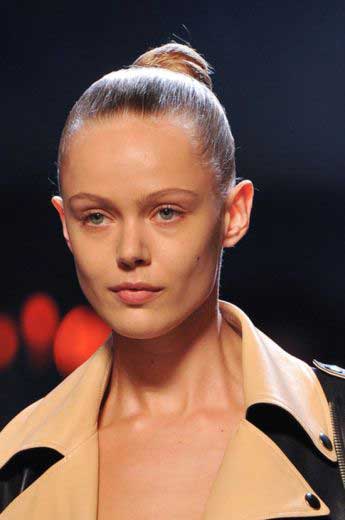 A little corrector, highlighter, lip gloss and… it's enough! Spring is the time of freshness, tenderness, and naturalness. However, you will still have to work hard on your face, because skin rarely looks well right after the winter (before the vacation).
2. Shocking makeup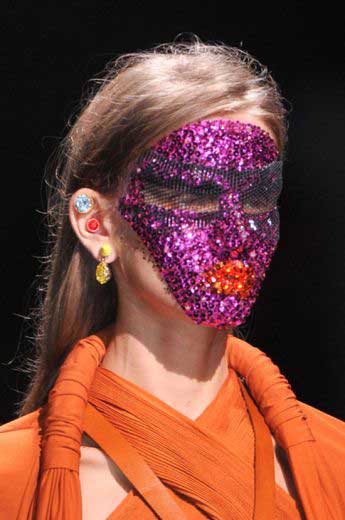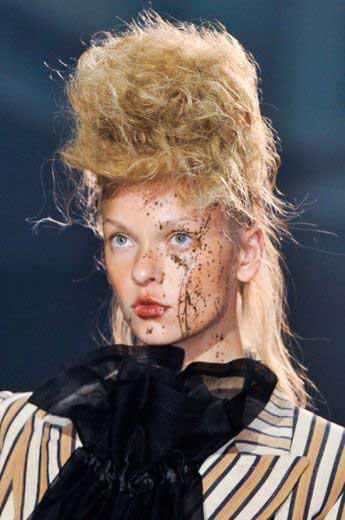 Masks, bright colored eyebrows, "mud-covered" face. The weirder than you look, the better! You can take into account Halloween trends.
3. Pastel eyeshadows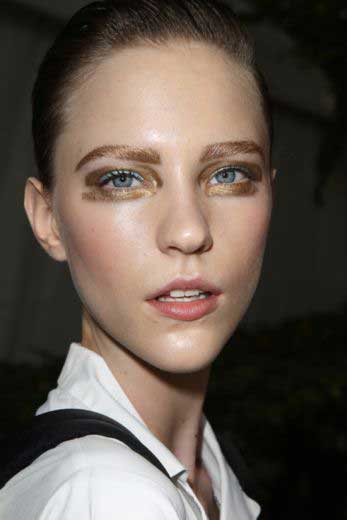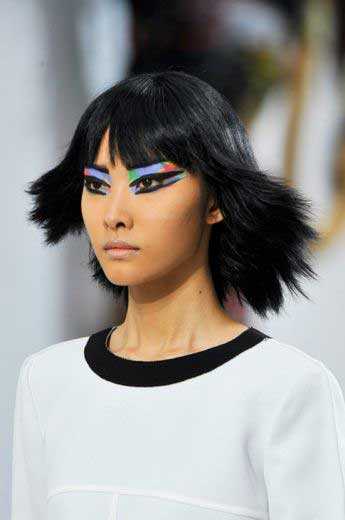 Chalk-white, lavender, pale pink are the shades that will be in trend in the spring of 2014.
4. Wet flattened hair effect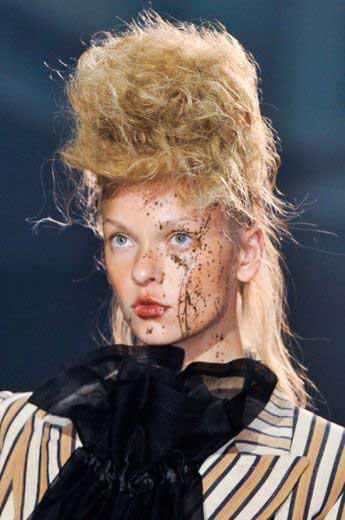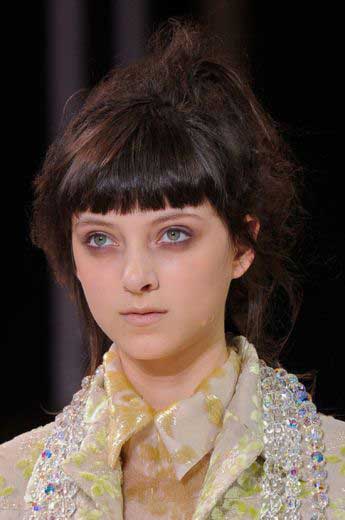 Gel is applied either to the temples or to the entire head.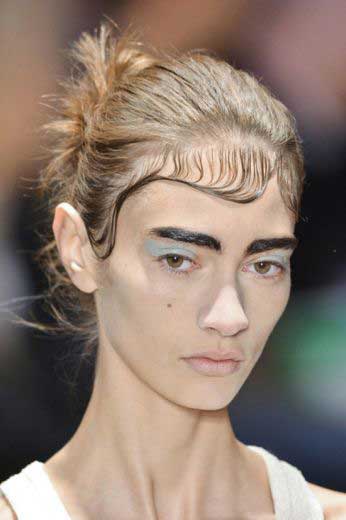 "Wet" bangs, as if sweat-soaked after the gym, will also be trendy.
5. Dark Nail Polish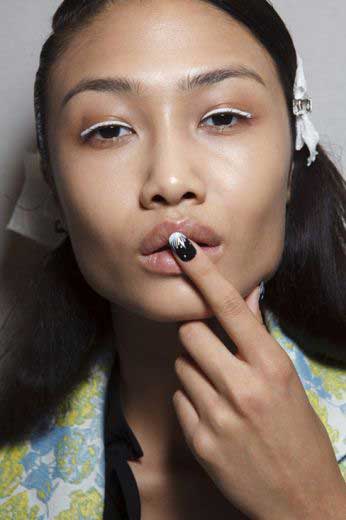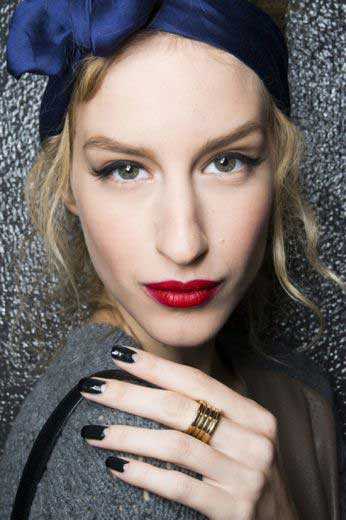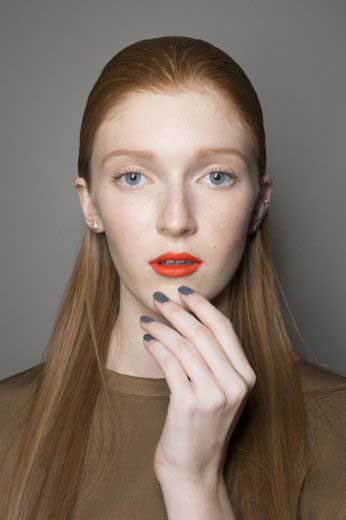 This is surprising, because designers usually offer gentle pastel nail polish shades in the spring, but not in 2014. All variations of dark shades from light gray to black will be in fashion.