The founder of the French cosmetic brand Caudalie Bertrand Thomas knows the secrets of flawless skin, and is willing to share them with you.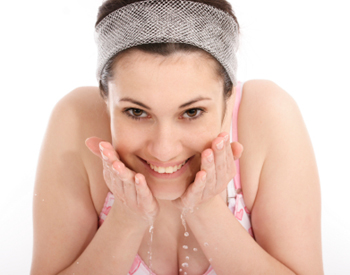 Take Care of Your Skin
Take maximum care to treat your skin carefully. Forget harsh scrubs with abrasives – this is the previous century. Now beauticians advise to use more soft and gentle cleansers: soft gels, peels and masks.
Tone Your Skin
The way to a healthy-looking skin has three steps: cleansing – toning – moisturizing. Excluding at least one item from your beauty-routine, you risk of failing to achieve the desired result. After cleansing the skin of dirt, makeup and oil make sure to apply face tonic. So you will remove the remnants of dirt and restore the natural acid-alkaline balance (pH) of the skin after washing with hard water.
Use Facial Masks Twice a Week
Do not neglect revitalizing and nourishing facial masks. At least once a week (preferably twice) indulge your skin with a soothing moisturizer to give your face glow and freshness.
Don't Use Too Much Makeup
The more makeup you put on your face, the more you hurt your skin. Remember, if you properly care for it, no foundation is required. In the morning try using a moisturizer or a BB-cream – it moisturizes the skin and slightly masks small flaws on the face.