Being transformed in an instant, and erasing 10-20 years is possible without Photoshop. Rejuvenating makeup also has such unique properties. What is it and how can you learn to use this technique?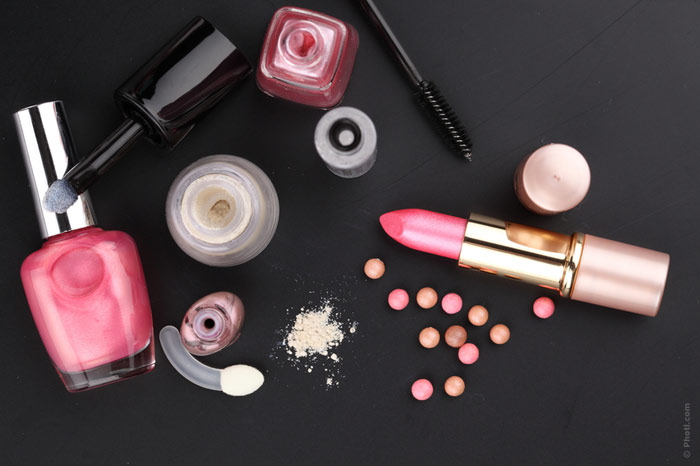 In every woman's cosmetic bag there are lots of products helping enhance her female attractiveness. Lipstick, mascara, eyeliner, blush, and concealer – all of them can rejuvenate you, of course, when applied correctly.
Flawless Face Skin
1. No Foundation All Over the Face
In fact, there's no difference if you use foundation or powder. If you apply them both "from ear to ear," you will not be pleased with the result. Better, apply the product locally, only on those areas of the skin where it is necessary. Typically, this is the cheeks, the area under the eyes and the nose. We should not forget to shade the edge carefully. By doing so, you do not only make skin tone even and fresh, but also erase a few years.
2. Moisturizing Concealer
In addition to explicit rejuvenating effect, this cosmetic product fills the skin with moisture, increases its elasticity and gives a perfect finish. The anti-age components will smooth out the wrinkles and the surface of the face.
3. No Powder as the Main Tone
If you apply the powder as a separate layer, but not as the final stroke, it will damage your appeal. Such application only emphasizes the shadows and wrinkles on the face, make the skin dry, and can even provoke peeling.
4. Dark blush makes you look older
If you are a fan of dark blush, you should change the tactics! It makes the cheeks look sunken and gives only one effect – turns you into an old woman!
5. Creamy Blush
Creamy blush is one of the best inventions of cosmetology! It perfectly accentuates cheekbones, giving a gorgeous healthy glow. Smile at your reflection in the mirror, and then apply the blush to the most prominent part of the cheeks.
6. Avoid Pearlescent Products
Most makeup artists are convinced – on your 35th birthday, you should arrange a glamorous party, gather your best friends and solemnly hand your pearlescent cosmetics to the new generation. Such categoricalness has very serious justification. Tiny particles of pearl get into the pores and wrinkles, thereby adding age. Glittering makeup products are relevant only at parties or on schoolgirls' faces.
7. No Moisturizing Day Cream
It is obvious that skin needs nutrition and hydration, and you want to restore your former confidence and a pleasant sensation of comfort. However, the dense texture of such creams leaves a film that does not let make-up last as long as it should. As a result, the concealer and eye shadows roll and smear often, the skin starts to shine. Use your favorite nourishing cream only in the evening or at weekend when you wear no makeup on the face.
Alluring lips
8. Matte Lipstick Adds Age
This lipstick does not reflect light, and makes lips visually narrower and drier. The women over thirty should not use dark color lipstick – for example, wine or plum.
9. Silky Lipstick
A shining, but without glitter, silky lipstick is created in the name of your beauty. The classic red lipstick also has such a resounding effect. Both options emphasize the natural shape of the lips and please you with an incredible volume.
Expressive Look
10. Eyelid Primer
The main purpose of the primer is to provide a good base for eye shadows, keeping them from rolling. Consequently, its application will only benefit you. You will not only get a brilliant makeup, but also the accompanying bonuses – additional moisture and skin alignment.
11. Black Eye Lines Make You Look Older
Black color is merciless for mature skin. Black eye lines only accentuate age-related changes, especially the overhang of the upper eyelid and lowered eye corners. In this situation, it's better to rely on the proper mascara.
12. Correct Mascara Makes You Younger
A lengthening and curving mascara will make your look deeper and more expressive. The volumizing and false-eyelashes mascara rather emphasize the non-ideal shape of the eye than add attractiveness.
13. Fine Eyebrow Shape
A beautiful eyebrow curve will undoubtedly rejuvenate your face and give you feminine charm. A little highlighter under the curve is a trick to give eye skin a lifting effect.
A huge arsenal of cosmetic products available today allows every woman to remain attractive as long as she wants it. You only need to be able to use it to your advantage! Be charming!