When we consider our careers it's good to keep in mind the examples of those who made it. Success stories of those we know and respect will be ever inspiring for the aspiring ones who are facing constant challenges of building their careers. Even more so, since women are apt to come to a point when they have to decide between devoting themselves to family and children or staying with the job and hoping to climb up. Yes, there is a chance to keep your 9-to-5 job and rush to your home after hours, too.
It's not an easy decision to make, so, hopefully, reminding yourself of some illustrious careers made by women will fire you up to a great extent?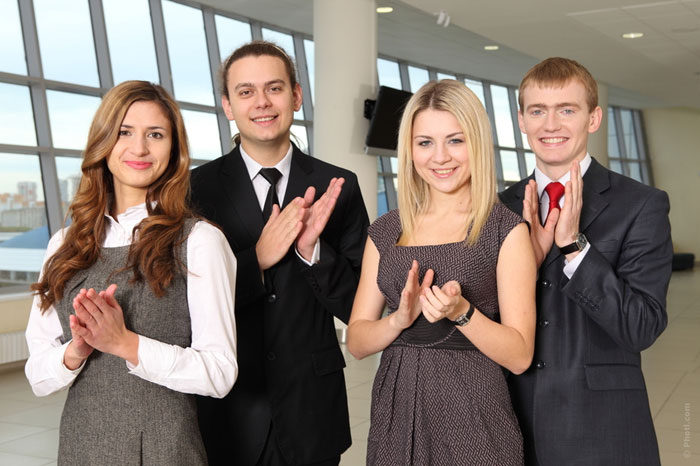 1. Sheryl Sandberg
Sheryl Sandberg, previously with Google, now Facebook's COO, can easily top the list of the world's successful females. She can credit to her account placing Facebook on the mobile gaming map as well as writing the captivating book Lean In. On the home side she has a husband and two children – the reason, according to her, for bouts of guilty feelings. Nevertheless she makes it a point to finish her working day at 5:30 pm and enjoy her dinner in the family circle.
2. Victoria Beckham
Of her former bandmates the Posh Spice has become the most productive and successful, even those who tend to dislike her won't be able to deny that. She had her music kudos, since she had always been a fashion aficionado, she managed to gain recognition as fashion designer. Many celebs and mags like Vogue are here to give testimony to her worth in this sphere.
3. Shonda Rhimes
Rhimes is quite an outstanding screenwriter and executive producer, known as the one who had a hand in creating Grey's Anatomy, Scandal, and in a lesser degree The Princess Diaries 2. She used to be a film-development assistant, but the September terrorist hit set her thinking about an alternative future for herself. Since then she became a co-winner of the 2014 Directors Guild of America Diversity Award, and adopted three children.
4. Leila Janah
Janah's fight against poverty brought her a spectacular success! As she began to cast about for ways to save people from poverty's clutches, she hit upon the idea of founding a non-profit organization that would unite unemployed women and youth in less developed countries and connect them to digital work. Samasource sprang up six years ago, during this period bringing relief to approximately 15,000 female workers from many parts of the world.
5. Lisa Stone
As blogs began to grow in popularity, Ms Stone noticed that women's blogs can boast very few links from other sites. Seeking to remedy this, she created BlogHer, a publishing platform which assisted women to make their blogs more of a business proposition. By now BlogHer's audience runs up to 92 million.
6. Katina Mountanos
Here's a recent example – Katina Mountanos, founder of Manicube, a mobile manicure service. For the time being it is unfunded, being, nevertheless, a Manhattan success. The intrepid Mountanos is planning to expand her business, entering other cities' and countries' beauty markets in the foreseeable future. Manicube contributes $1 off each manicure to microloans abroad.
7. Leora Kadisha
When still in college, Kadisha set up StyledOn, a social networking website dedicated to fashion. Initially it was a small platform for uploading photos, but Kadisha worked a lot to turn it into a veritable success! These days StyledOn is a favorite place with bloggers and fashionistas who discuss and purchase clothes and accessories which are currently in.
It seems women can achieve success practically everywhere. What's more, it's not only Sheryl Sandberg with her huge expertise and experience; the last two ladies on the list are even more inspiring, since they achieved their goals without being affluent and erudite. So, ask yourself whether you are able to do it too?