The best things in life are as free as they are rare, so will mothers get their wishes granted on Mothers' Day? Clinton Cards wanted to know that as dear mothers' holiday is approaching, and commissioned a survey encompassing 3,000 moms.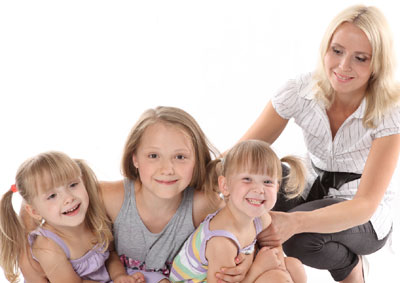 Do you think moms prefer an expensive gift complete with lots of chocolate early in the morning – and arranging the festivities for the family afterwards? Not quite. And the first thing they don't want is an early morning.
Over 30% of mothers confessed they would rather a perfect Mothering Sunday began with a long luxurious lie-in… But half of them don't believe they stand a ghost of a chance of that.
While 25% expect a more difficult miracle to happen – somebody else clearing up after-dinner table – only 10% believe they will get the "gift". And next to nobody counts on enjoying an argument-free day.
17% voiced a wish to be waited on "hand and foot" – we will need an after-Mothering Day survey to learn how many of them got it!
A spokesman for Clinton Cards concluded that "it really is the little things that will make a difference" – and most of moms' wishes cost exactly nothing!
Here's what mothers will appreciate:
A beautiful card carrying a touching message
Good time spent with the partner
Something small and personal to remind of the giver
A family picnic
Expressions of gratitude from children
A long morning in bed
Having dinner cooked
A beautiful bunch of flowers
A self-made present
Not having to clear up after dinner
Source of the image: Photl.