Wild Pearl Fragrance, together with the products that accompany it, is a long-awaited premiere in 2011. However, the bottle and its shape is borrowed from the supermodel's previous fragrances. If you remember, Naomi Campbell (1999), Winter Kiss (2006), and Eternal Beauty (2007) fragrances were in similar perfume bottles.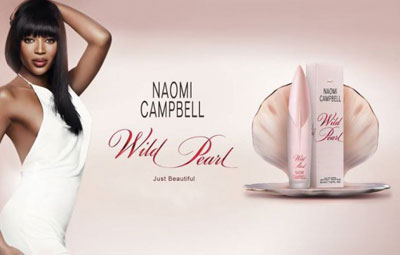 The new fragrance is a delicate mix of floral and fruit notes, with spices, musk, vanilla, and wood.
The first (upper) notes are distinguished by freshness, richness, and elegance. The beginning of this smell is peach, apple blossoms, and watermelon. The "heart" notes are white violet, elegant jasmine, and pink pepper. The base notes contain musk, vanilla, and cedar.
The Naomi Campbell Wild Pearl collection will include the following products:
Eau de Toilette (15, 30 and 50 ml)
perfume water (30 ml)
shower gel
spray deodorant
deodorant spray.
Source of the image: Аashionbombdaily.