This August, Prada will present its newest fragrance for women – Prada Candy. Its been quite a while since the brand spoiled us with new releases, so this new oriental fragrance will surely bring excitement to many Prada lovers.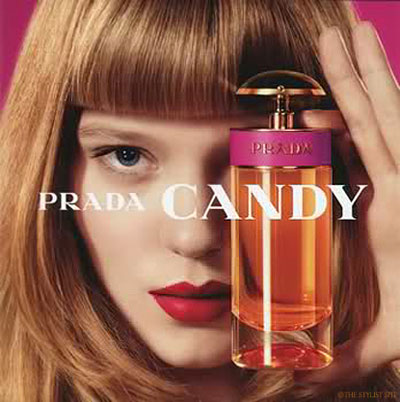 The fragrance was designed for impulsive, passionate, and young women.
The composition is a luxurious mix of musk and caramel notes, and a large dose of benzoin.
The Prada Candy fragrance will be released in concentrated and intense perfume. It will be available in 30, 50, and 80 ml packages. The new caramel fragrance will be accompanied by a line of perfumed body products.
Each bottle will contain this summer's most popular combination- fuchsia and orange. Intriguingly, the model's super popular red hair perfectly emphasizes the character of this provocative and trendy fragrance.
Source of the image: Thestylistsite.