The exquisite Sarah Jessica Parker is keeping up her fragrant exploration of subtle moments of life, turning transience into pure scent. Following her Lovely line, she tried to capture the moments of Dawn, Twilight and Endless.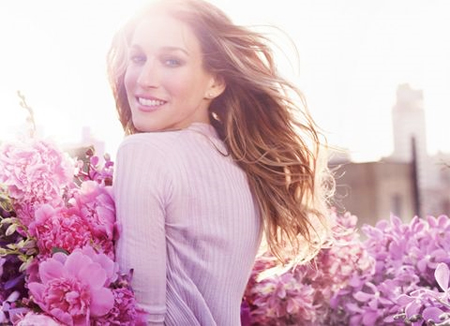 Dawn Fragrance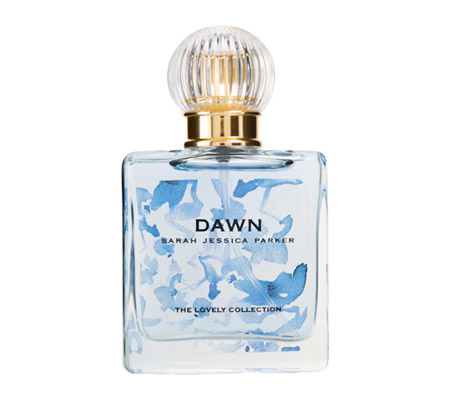 Dawn was born out of that special feeling when the beauty and tenderness of the first sun rays begin to get saturated with a more pronounced and tangible freshness of the coming daylight. The scent is pure, cool and invigorating, having in its core orchid, vetiver, orris, oakmoss, even musk and Tahitian vanilla dried essence. The basic blend was enhanced by the contributing perfumer Stephen Nilsen of Givaudan who played around the heart of the scent with citrus, angelica and violet leaves adding more melody to the fragrance.
Twilight Fragrance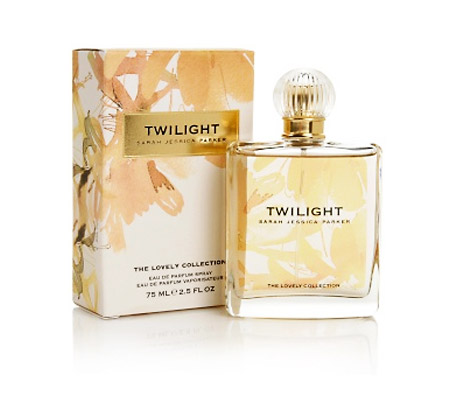 Twilight, a creation of Laurent Le Guernec and Clement Gavarry of IFF, is more human, erotic and hauntingly reminiscent. Built around the passion of peony and jasmine, it derives a pleasantly cloying touch of amber, aromatic sandalwood, incense and even musk. Whiffs of bergamot, galbanum, mandarin and pink pepper make the memories of twilight romance more colorful.
Endless Fragrance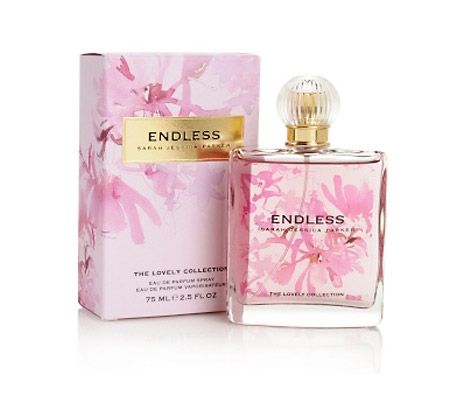 Endless takes you away to realms of fruit, bloom and verdure. Its fragrance bespeaks of that special bliss of life's gifts. The perfumer Yann Vasnier of Givaudan created the heart of peony, pink jasmine and magnolia. Oakmoss, Indonesian patchouli, Austrian sandalwood, vetiver and suede musk provide the base for the playful notes of delicious apple, pineapple, as well as plum and ivy leaves.
The flacons remain recognizably Parker-esque with floral patterns varying in color. Jon Dinapoli cooperated with Sarah Jessica Parker in designing the flacons and outer cartons for which they used images created by fashion illustrator Sara Singh.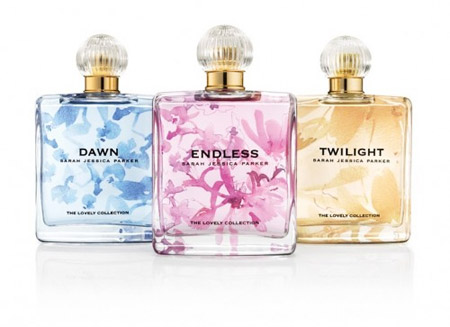 The perfumes will come in 30 and 75 ml EDP with perfumed body lotion included.
The advertising campaign headed by Michael Thompson will be splashed over fashion magazines. Displayed will be Sarah's photographs taken at dawn, at noon and at twilight as an involving emotional story leading her through the day sharing her treasured moments with us in a succession of day's moods. There is going to be a TV clip running along the same lines underscoring the emotional concept behind the new scents.
Source of the images: misswhoeveryouare.com, hsni.com, nitrolicious.com, bleucerise.net.