Halle Berry releases a new fragrance called Closer. This is the third product of the actress and the owner of an Oscar award in the field of perfumes. Her earlier fragrances are called Halle and Reveal. According to Halle, the new fragrance is more provocative and sexy than the previous two.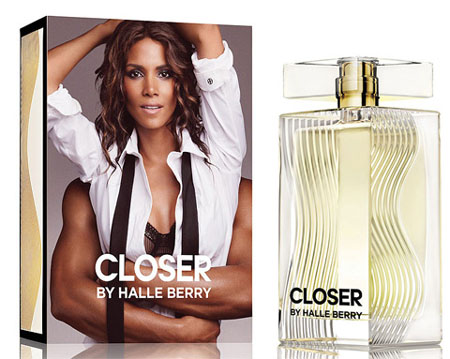 The actress said that she wanted to create a fragrance that would make a woman completely unique and irresistible in the eyes of the opposite sex, creating a sort of intimate aura around her.
The result is a modern floral-woody scent. It opens with the notes of ozone, wild raspberries and water lily. The "heart" includes mimosa (Halle's favorite flower), violet, and cedar. The base includes a sweet mix of vanilla bean, mahogany, cashmere, and musk.
The packaging fully reflects the purpose of the new fragrance: the bottle design should be reminiscent of the lines of two intertwined bodies: a male and a female one.
The fragrance will be released in September 2012 (eau de parfum in 15 and 30 ml bottles), accompanied by a spray deodorant.