There is still one winter month left before spring finally comes (even though it is a very short one), but we already want the bright sun, warm air, lightness, new impressions, and even passion. The weather cannot guarantee all of this so far, that is why there is nothing left for us but to turn to the latest perfume novelties. After all, it is a good fragrance that can move us to the world of bright emotions instantaneously.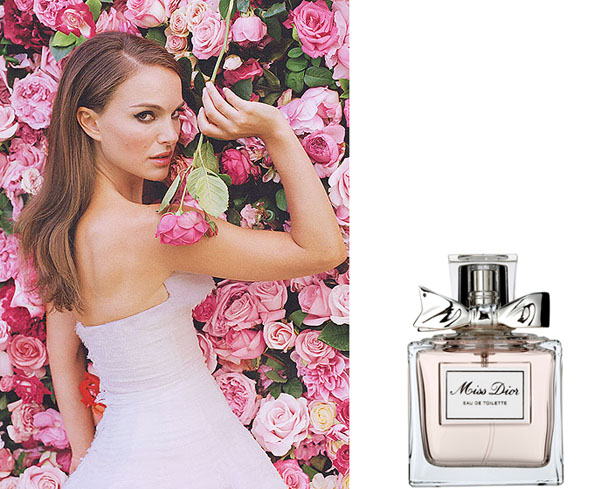 1. New Miss Dior by Dior
Miss Dior by Dior fragrance never ceases to change from season to season. This spring, it will come as Eau de Toilette with the notes of orange, roses (so beloved by Christian Dior), and patchouli.
2. Shalimar Parfum Initial L'Eau Si Sensuelle by Guerlain
A new fragrance by Guerlain fashion house is called Shalimar Parfum Initial L'Eau Si Sensuelle. It is a new version of the famous Shalimar fragrance. Its gentle composition combines sparkling notes of citrus, green notes and elegant floral chords. Its main components are bergamot, neroli, and jasmine.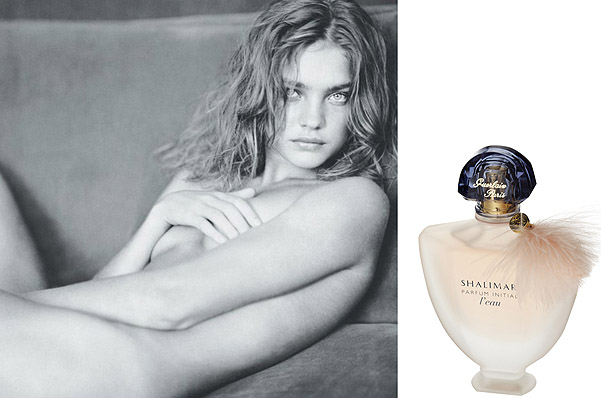 3. Nina L'eau by Nina Ricci
Nina Ricci fashion house presents a new perfume called Nina L'eau and invites us into a fairy tale. Thanks to the frozen shades of neroli, the fragrance proved to be fresh, and the notes of apple blossoms, combined with gardenia and white musk, make it noble and feminine.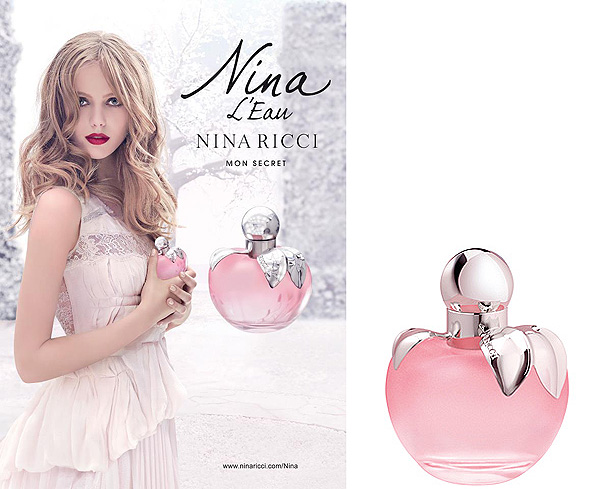 4. Thierry Mugler Womanity Fragrance
The Thierry Mugler brand knows how to surprise the public. The new Womanity fragrance is a blend of the notes of strawberries, figs, caviar, and sea water. It is meant to be a new way to express the invisible bond that unites all women, a symbol of freedom, self-confidence and captivating femininity.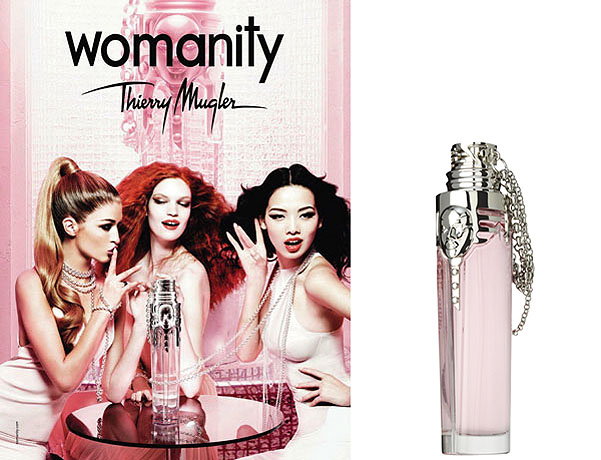 5. Signorina by Salvatore Ferragamo
A new version of the Signorina fragrance by Salvatore Ferragamo is as feminine as the previous one. It contains the notes of rice steam, lychee and milk mousse. The fragrance will be enjoyed by elegant girls, who are keen on emphasizing their individuality.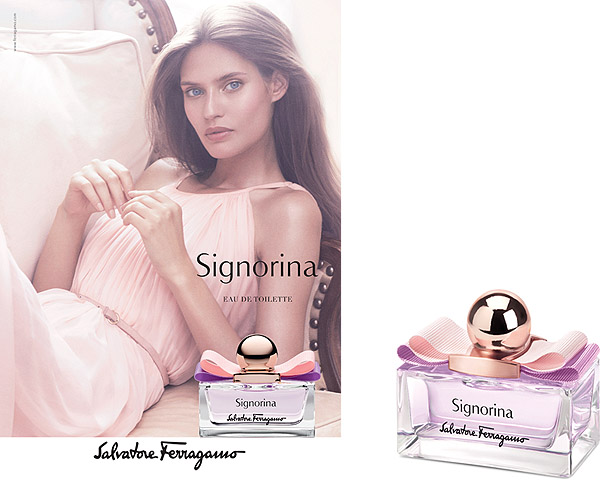 6. Elixir Fragrance by Shakira
The new Elixir fragrance developed by singer Shakira was inspired by her sensual dancing. The composition allows you to make a journey into a hypnotic world, shrouded with desires and femininity. The top notes are marked by orange blossom and black pepper. The heart notes contain peony, white freesia, and peach. The base notes are represented by amber, musk, styrax, brown sugar, and white cedar.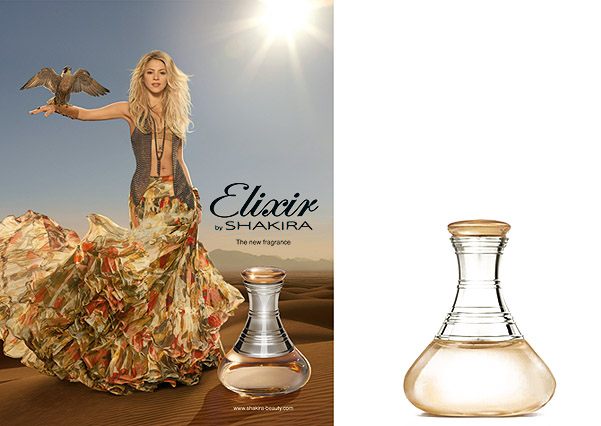 7. Fragrances Jardin Noir by Tom Ford
For the new season, Tom Ford has prepared a line of fragrances called Jardin Noir. It opens the forbidden side of the four most famous perfume ingredients: rose, narcissus, lily, and hyacinth. The collection serves as a means to immerse in the hidden corners of the fragrant night garden, where the usual and familiar smells sometimes get a shocking form.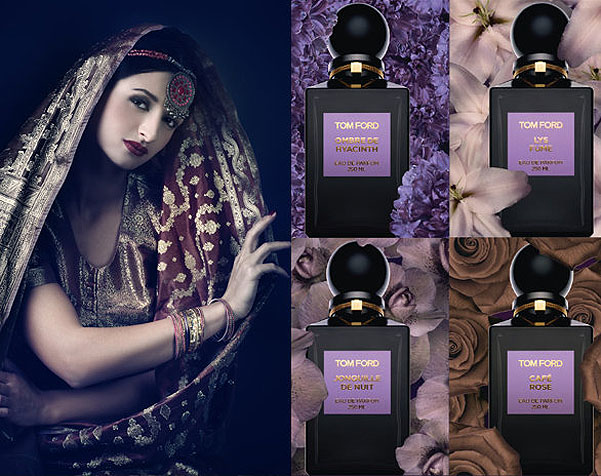 8. Guilty Black by Gucci
Guilty Black, an even more daring version of the Guilty fragrance by Gucci, is the perfume for women, inspired by a deep secret passion. This provocative and sexy fragrance opens with the bright notes of red fruit and pink pepper. Its heart is made up of juicy raspberry, lilac and powdery violet, while the closing notes are represented by the chords of patchouli and amber.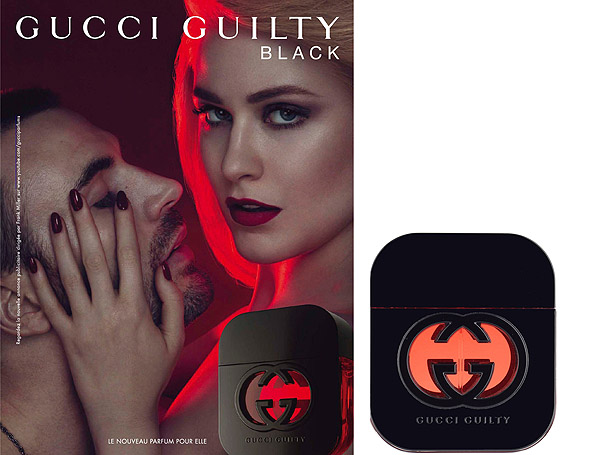 9. Marc Jacobs Launches 3 Spring Fragrances
By spring 2013, Marc Jacobs perfume brand will have three more summer and sunny products based on the classic popular fragrances developed by the designer: Daisy Sunshine, Daisy Eau So Fresh and Oh, Lola! Sunsheer. Daisy Sunshine comes in the orange color scheme, reminding of the central notes of the composition – apricot and lychee. Daisy Eau So Fresh is produced in a pink bottle, representing the notes of grapefruit and strawberry. Oh Lola! Sunsheer comes in an amazing green bottle and represents the notes of vanilla, peony, and raspberry.