A trench coat is a timeless classic and an annual must-have in spring and autumn. It is only the form and the topical colors that change year after year. In 2014, long beige "detective's cloaks", reminding about the American police series of the 1980s, were at the peak of popularity. In 2015, shorter and noticeably brighter coats became fashionable. Today, let's talk about what to wear colored trench coats with and how to correctly fit them into a fashionable spring color palette.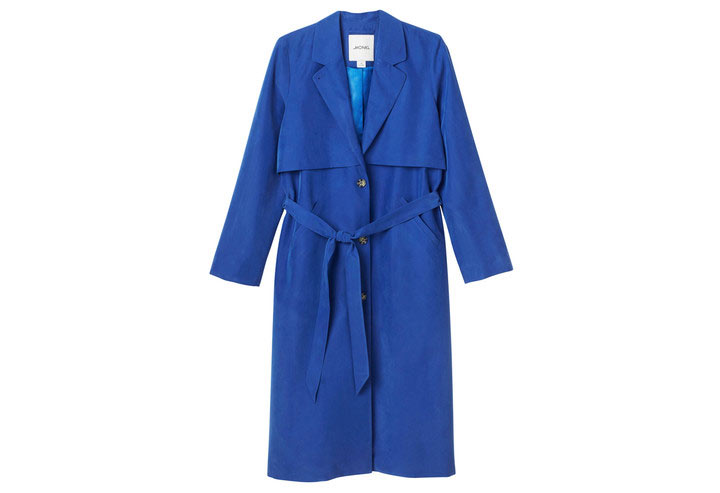 Collecting the image with a bright coat, approach the issue of color combinations in your clothing carefully: because of the increased brightness of outerwear, other things should rather be of neutral base colors. However, this option is the safest, and there are two ways for more adventurous fashionistas.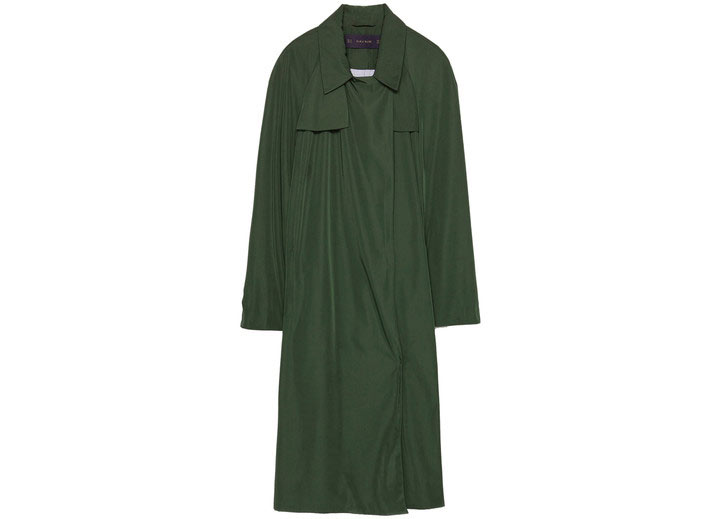 The first one is to complement the bright coat with less bright contrasting colors (e.g. a bright blue trench coat will look nice with a white kimono shirt, a bright red bag and striped trousers, combining all these three colors).
The second version of the image with a bright colored coat is based on its various shades of color – choosing a trench coat of the pale yellow color, add some vanilla shade blouse, a deep-yellow suede skirt and accessories in similar shades to it. A similar fashion "trick" is easily obtained with a dark green coat and olive accessories.
Will you be wearing a bright coat this spring?