It's not for nothing that David Beckham had been striking poses and displaying his perfect body in underwear ads of the famous Italian fashion house Armani for so long. Apart from the money and fans' delight, he picked some ideas and business acumen as he went along – and decided to enter the market in his own right!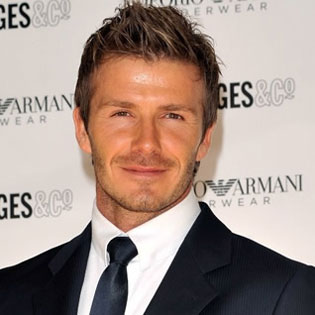 Women's Wear Daily reports that, having chosen Beckham as their face, Armani all but doubled the turnover – thus sowing the business seeds in the head of the British footballer. As he shared with the paper, he realized that the market had a brisk demand for elegant and comfortable men's underwear.
On the other hand he had the example of his wife Victoria whose runway walks ended in her becoming an acknowledged fashion lines designer and a recognized fashion icon.
Beckham is working on his bodywear line assisted by manager Simon Fuller who collaborates with his wife and even had a hand in managing the Spice Girls for a spell. Speaking about his project with WWD, the footballer said he was "hugely proud" of the final product that is a result of a long work on the style, the fabric and the fit. He expects to turn out the best underwear there is.
The date when Beckham's line will be unveiled hasn't been set yet, but in the beginning of the fall we can expect a new fragrance (meaningfully called Homme) by Beckham and his new partner Coty.
Source of the image: Dailydumper.