How to keep your feet warm in the cold season? What do designers offer? We have gathered the hottest trends of the fall-winter season in this review, and we have found out what boots should be in every girl's wardrobe!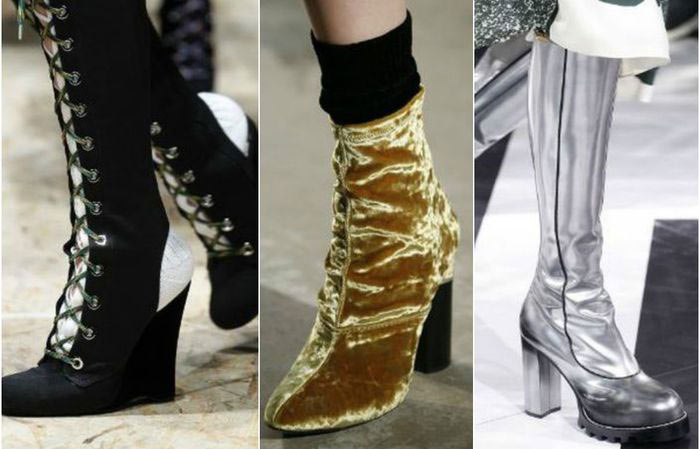 Military style boots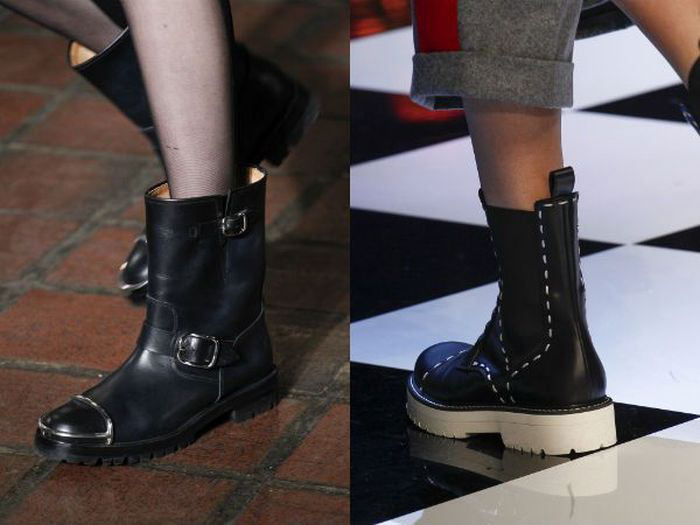 Military style is slowly coming back into fashion. It is seen in the colors and prints. What concerns shoes, it is popular to wear broad ones, made of different materials, primarily skin and rubber, with rough soles, metal belts and décor.
Stylish lacing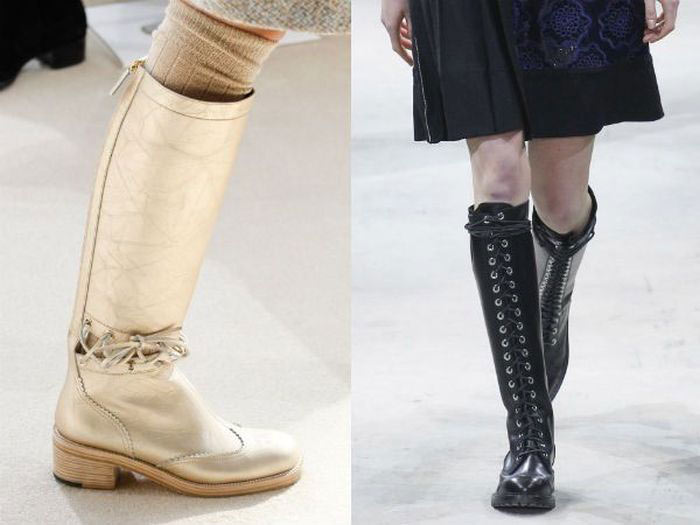 In order to make everyday shoes original, many designers have done a little trick and decorated simple boots with lacing.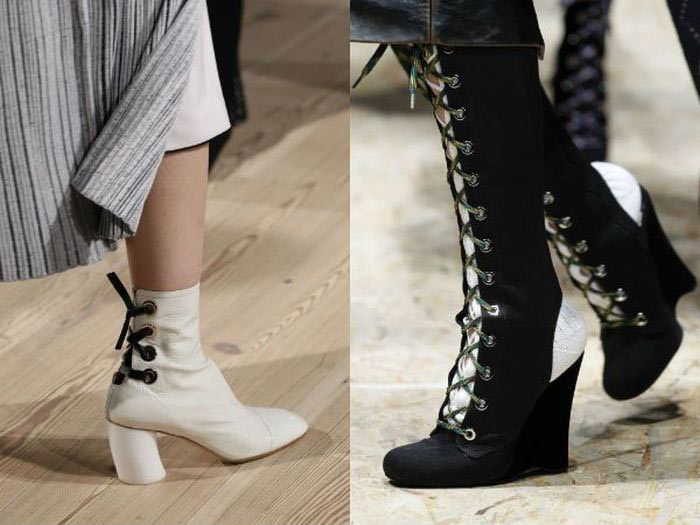 While it is minimalistic on some models, it is abundant and pronounced on others. It looks quite attractive and nice.
Extravagant heel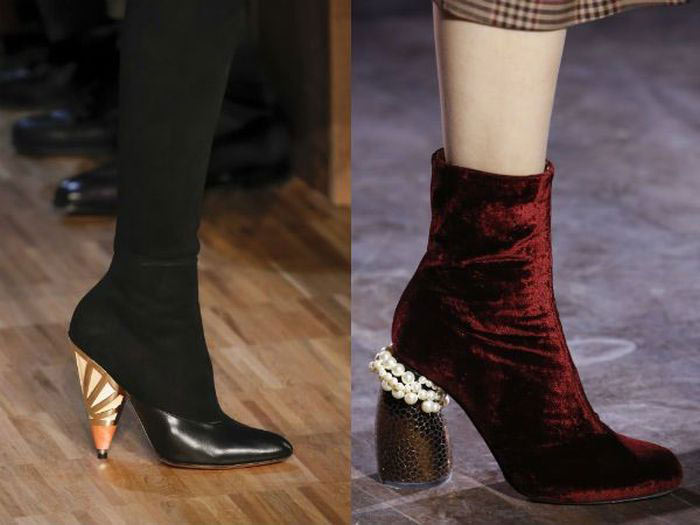 This season is different from the others in that many fashion houses have presented an incredible amount of shoes with unusual heels.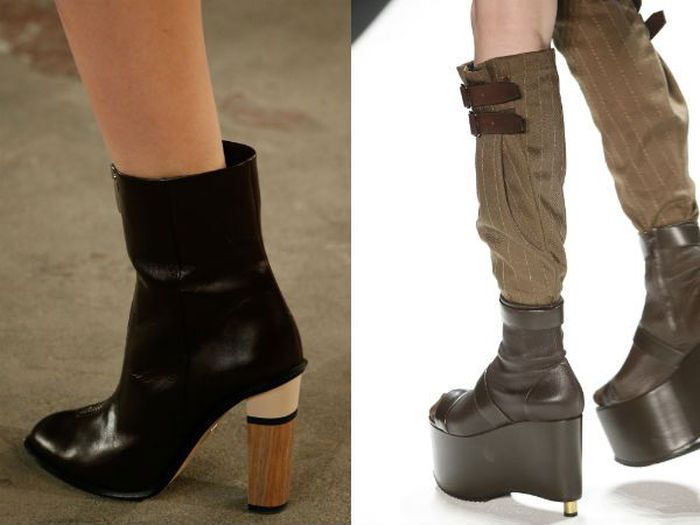 You cannot set your eyes on a single option – there are models of metal and wood, heels with pearl beads, narrowed towards the bottom and a lot of other unusual variations.
Saturated prints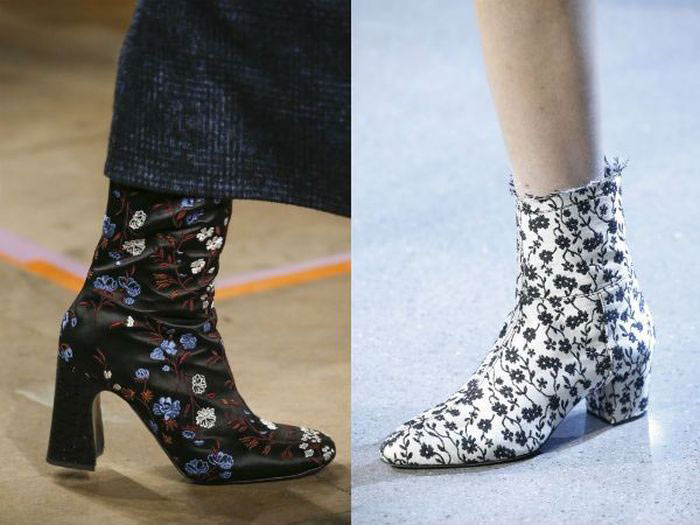 Do you think fall and winter are boring seasons? Many designers disagree with this statement! Say goodbye to blues! This should be the motto of the current fashion season.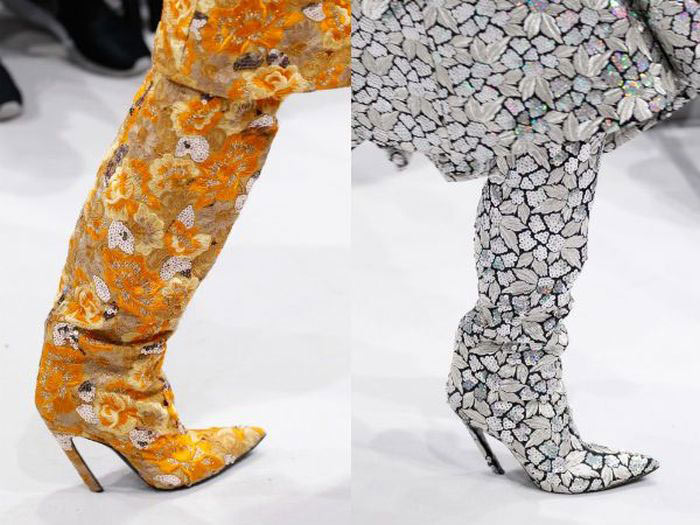 At least, some designers are simply certain of this, and therefore offer a lot of interesting models with saturated prints.
Matching the color of the clothes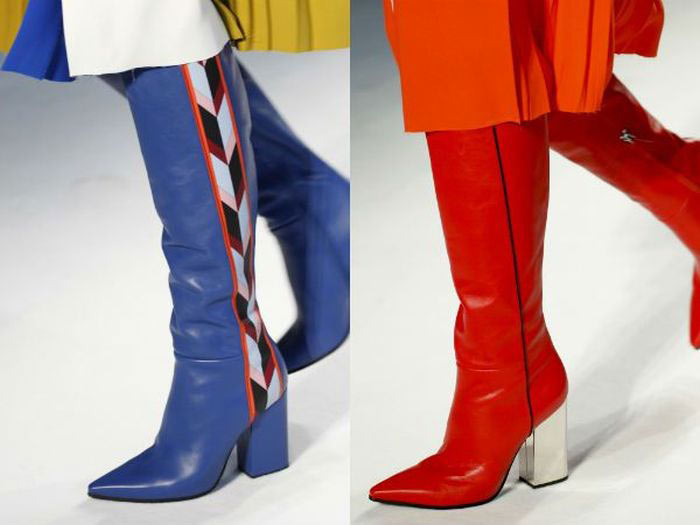 Among the numerous shoe options presented at the fashion weeks, a separate category is made of those matching the color of clothing.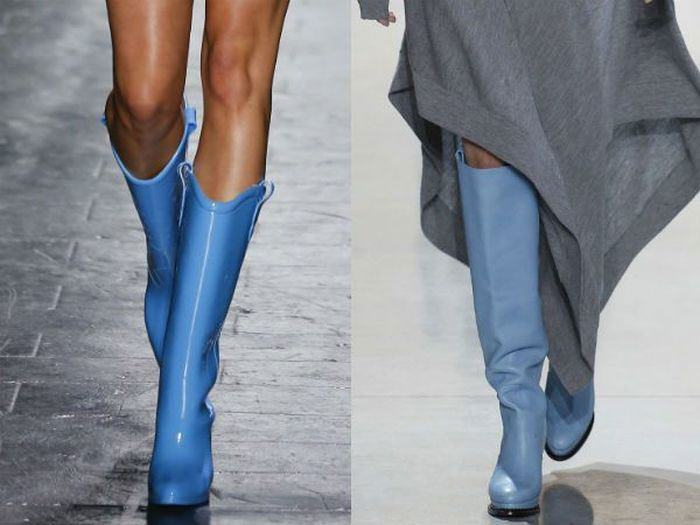 By the way, you can also pick up a matching bag, which looks very unusual.
Rubber boots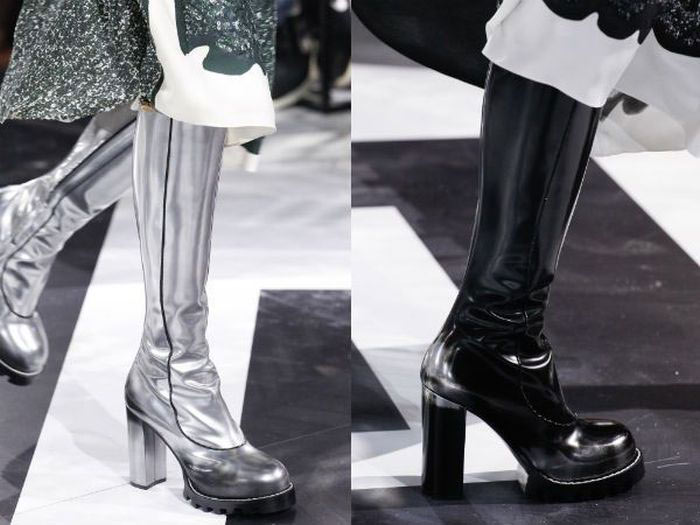 Fall is the rainy time, and your feet should be protected not only by beautiful, but also reliable shoes.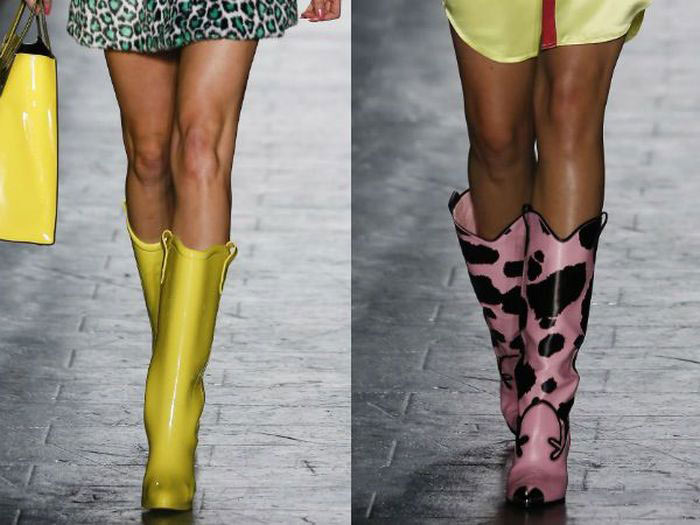 Rubber boots, which have become very popular lately, are relevant this season. Pay attention to bright and beautiful colors and pick up matching accessories.
Artificial python leather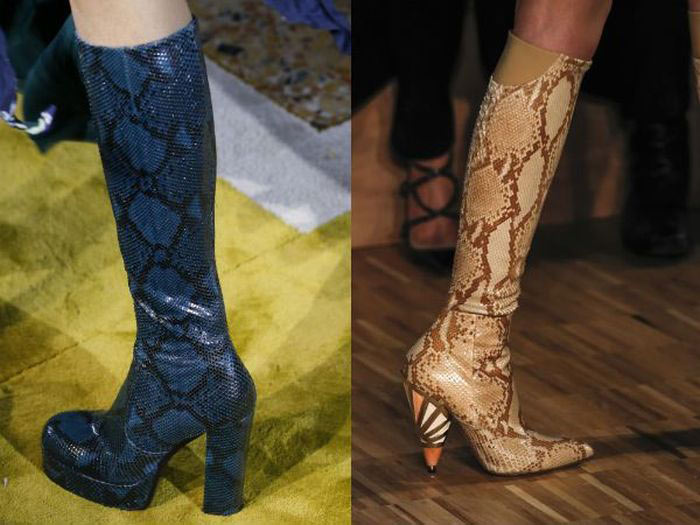 Many fall-winter collections include shoes made of artificial python leather. It is not very expensive, rather environmentally friendly, and looks no less attractive than natural skin.
As for colors, designers have chosen the most ambitious options – red, and blue, and yellow.
Suede boots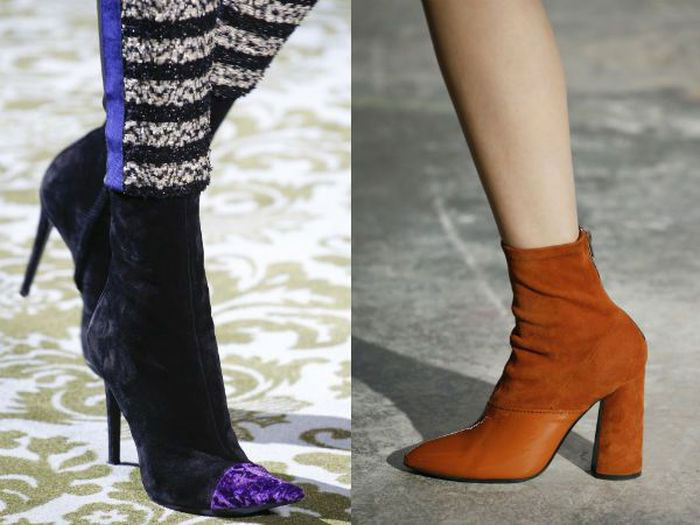 Suede boots came back into fashion after a long break. They look very attractive and stylish, but they need special care, and of course, you can wear such shoes only in dry weather.
Shining velvet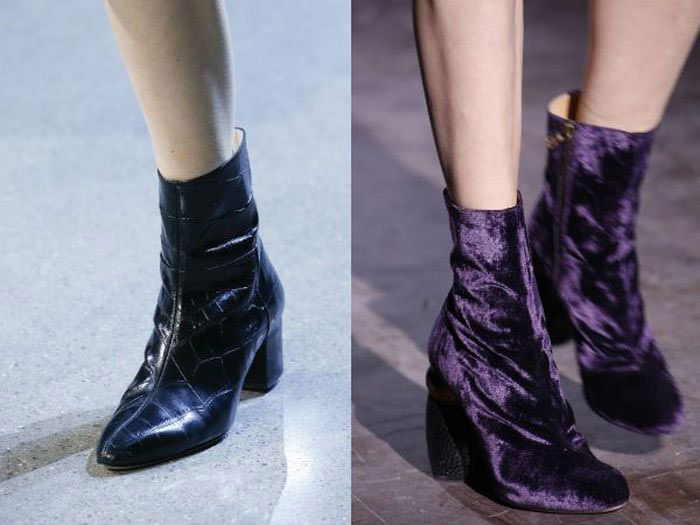 Velvet burst onto fashion catwalks a few seasons ago, and is not going to leave them. This season, velvet boots are considered trendy. They make your image rich and solemn.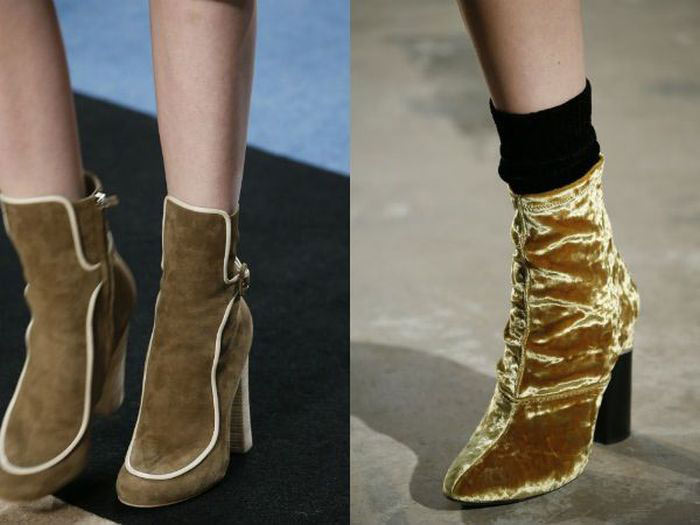 Stocking boots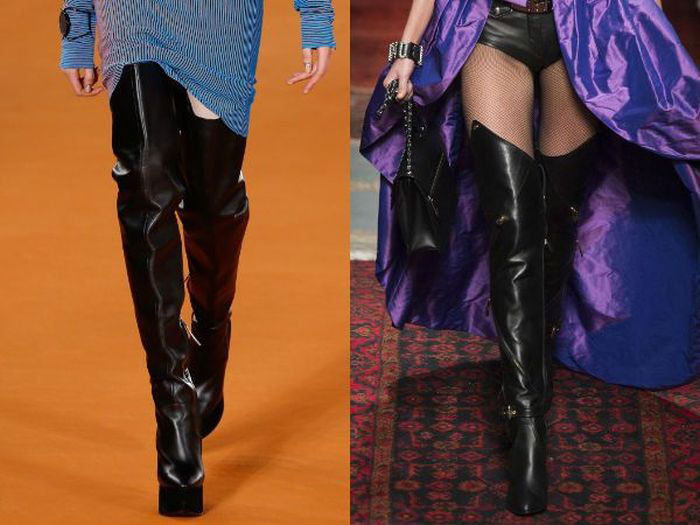 Extra tall boots are the hottest of all the trends. Such shoes will keep you warm in winter, though not every woman will dare to wear tight-fitting boots, reaching the hips.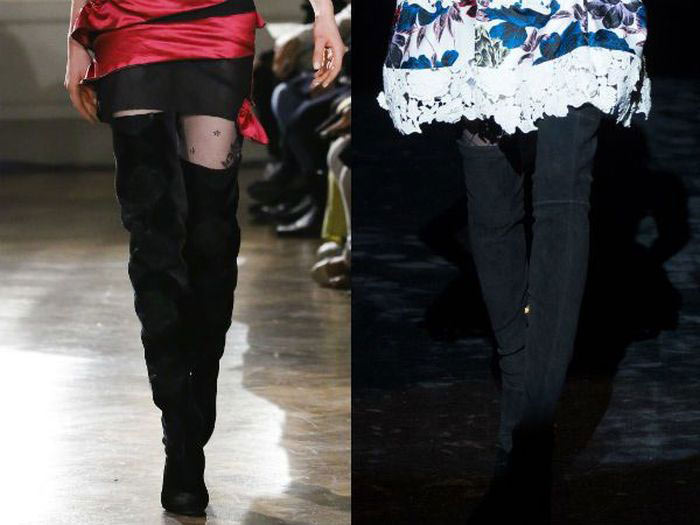 Besides, they are suitable only to girls with straight and beautiful legs.