The holiday season is upon us, and that means it's time to start searching for that perfect cocktail dress that will add some sparkle to your office Christmas party. Choosing the right dress can sometimes be a challenge especially if you have a difficult shape or are not sure of the dress code of the party you will be attending. Thankfully, there are a number of ways to ensure that you are suitably attired for just about any occasion, and this article reveals some style secrets that will make your Christmas party a night to remember.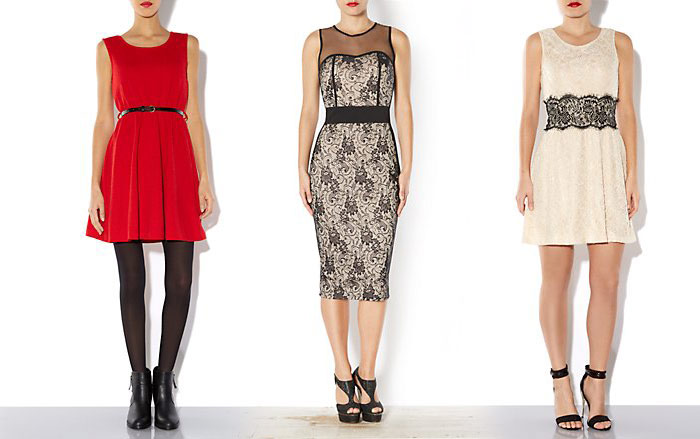 Dressing For Your Shape
Cocktail dresses come in many different styles, and this season has some stunning designs. From floor-length satin ball gowns to little black dresses, every type of figure can find the perfect design that will complement your shape and hide any imperfections. For pear shapes, the wraparound dress is the ideal choice as it draws in the waist and balances out an uneven frame. It is also a godsend for smaller busts, and opting for a V-neck style will create the illusion of curves. The peplum dress is also a fantastic way to add curves to athletic figures, and the peplum is also one of the hottest styles for this winter. If you are blessed with an ample bosom, a simple shift dress will create an elegant silhouette without looking overly sexy, and be sure to steer clear of ruffles or frilly necklines that will add inches to your bust.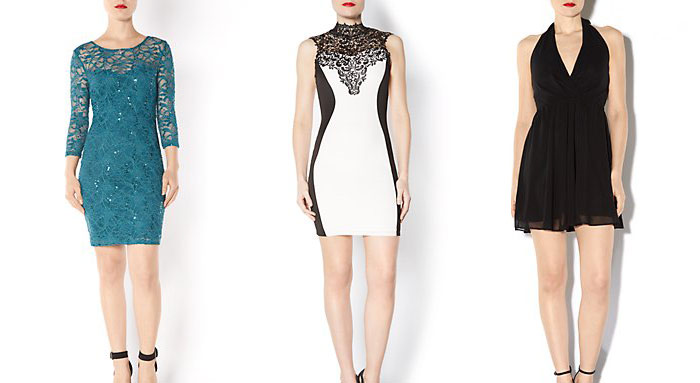 Informal Vs. Formal
Most party invitations will inform guests of the required dress code, but ambiguous terms such as 'black tie optional' or 'smart casual' can still leave you puzzled over exactly what type of style to choose. For situations where you are not sure what the other guests will be wearing, a little black dress is usually the best option. Depending on your shape, choose either a plunging neckline or a short hemline to maximise your best feature. If you are worried that you may be overdressed, bring along a wrap or shawl that you can drape around your shoulders to tone down an overly revealing outfit. If the party you are attending is held in a swanky hotel or expensive restaurant it may be worthwhile sticking to neutral tones such as soft pinks, greys or creams. If you are heading out to a trendy nightspot then you will need to dress to impress, and you will almost certainly have some stiff competition. Bright colours, sequins, gold fabrics and lace are all wonderful choices for the holiday season, and will help you stand out from the crowd.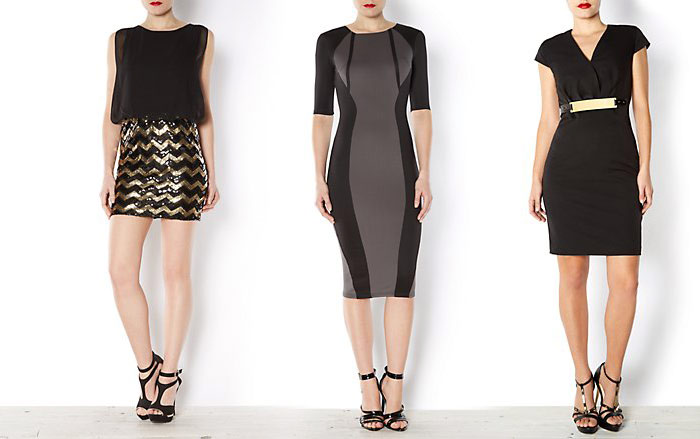 Accessories
A simple shift dress can be transformed into an outfit worthy of the red carpet with just a few small additions. Killer heels, statement necklaces and chandelier earrings will add instant glamour to every style, but make sure you don't go overboard when accessorising. Choose one item to be the focus point of your outfit, and then build the rest of your look around your chosen piece. A simple clutch purse is usually the best option for a cocktail dress, but you could opt for an edgy knuckle duster style to add a modern twist to your look. Some form of heel is required for the majority of cocktail dresses, and even a kitten heel will look far more elegant than flats. Ladies who are well accustomed to walking in stilts can opt for a pair of skyscraper heels that will ramp up the style factor.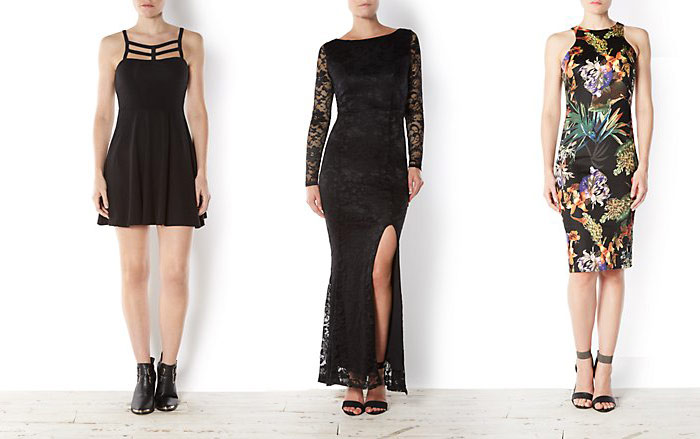 The cocktail dress is much more than just an item of clothing. It is an extension of your own individual style and personality and finding the perfect one will boost your confidence and transform even the most mundane party into a night to remember. The holiday season is the perfect opportunity to channel your inner Hollywood starlet and allows you to wear the kind of dresses that are usually found on the red carpet. Whether you will be attending an elegant soiree at a glamorous location or a simple get together at a colleagues house, taking some time to properly plan your outfit will certainly pay off, and you can spend the night letting your hair down and enjoying yourself rather than worrying about your outfit.
Victoria Fleming adores style that makes a statement. She enjoys writing about fresh and beautiful looks on fashion blogs.