No sooner had we savored the joy of having plus-size models in our life, as the researchers from the University of Bologna published an alarming study on the subject.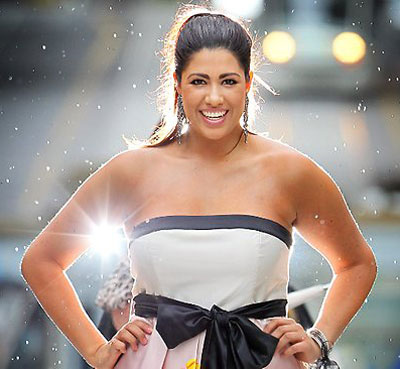 The scientists believe that the models should remain thin. Plump models can only increase the percentage of corpulent people, and this problem is very acute in Western society. The study says that looking at plump models ladies will assume that curvaceous women should be considered the norm, and this will provoke an increase in their weight.
The experts' opinion is that women are subconsciously attracted to the ideal which is offered in the pages of a fashion glossy, so skinny models help to keep our weight under control.
It should be noted that the appearance of plus-size models has at once caused the opposite opinions. Still, there are fierce opponents of plump models. For example, Anna Wintour, chief editor of the American Vogue, once said that plump models would never appear in her magazine! While the French Elle, for example, has dedicated one of the last year's issues to plump girls, including an obese model on the cover and shootings inside the magazine.
Source of the image: News.