One-piece swimsuits are as popular as bikinis. But there's been only one style for one-piece suit around to date. This shortcoming was improved by Laura Rattray, a former lingerie designer.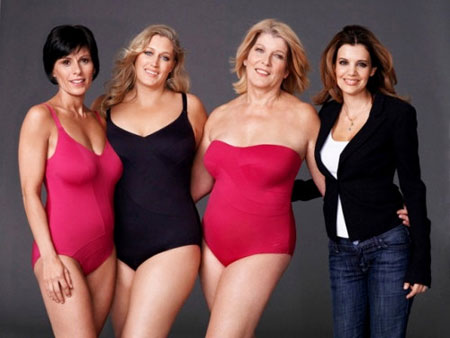 Teaming up with researchers from London's Hammersmith Hospital, she conducted a research to design the perfect one-piece swimsuit. The research involved 5 400 women with different body shapes. Based on the results, they identified three most prevailing body shapes: pear-shaped, top heavy and hourglass. Then, the perfect swimsuit was designed to fit each body shape.
Top heavy women will be comfortable in a bust shaper suit. Hourglasses will enjoy a swimsuit with V-neckline and accentuated waistline. Pear-shaped women are offered a swimsuit sculpturing the belly and hips.
Laura Rattray created the swimsuits for Speedo. The new models are priced at £100.
Source of the image: news.softpedia.com.