Wedding dresses are different from ordinary dresses due to their special solemnity, exclusive design and incredible decor. This is especially true of the models that cost thousands of dollars. We have compiled a list of wedding dresses, impressive both in terms of beauty and the price!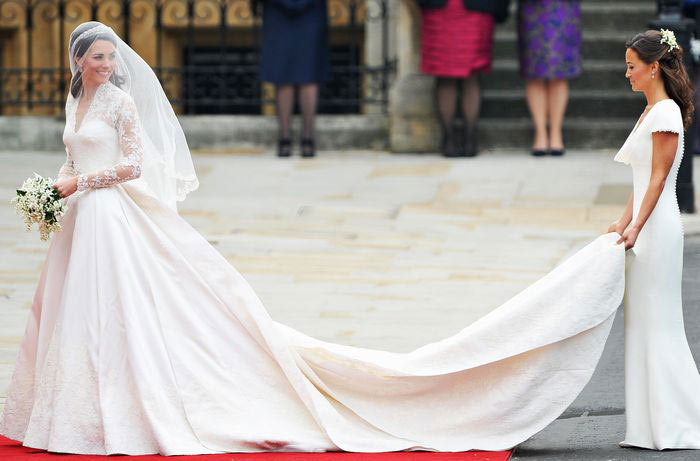 Diamond dress: $12,000,000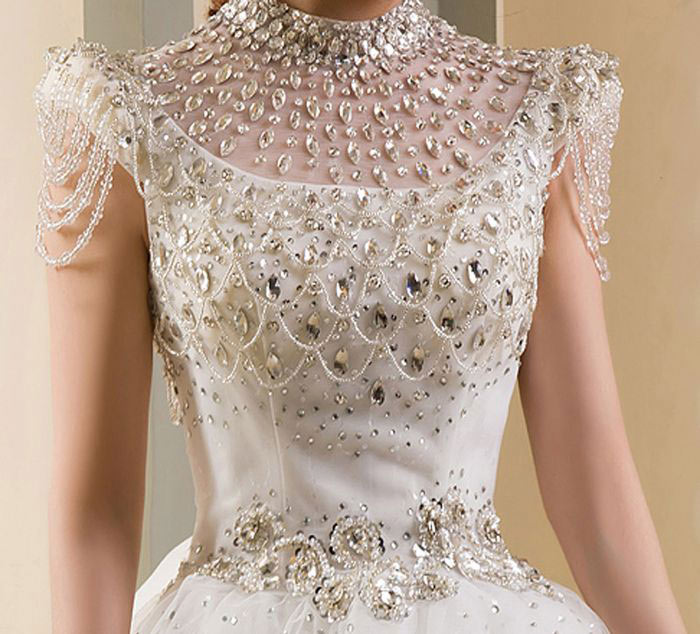 This fine example of wedding and jewelry art was created by two masters – designer Renee Strauss and jeweler Martin Katz. Its production required 150 carat of pure diamonds, cut differently. Of special interest were pear-cut diamonds.
A dress of peacock feathers: $1,500,000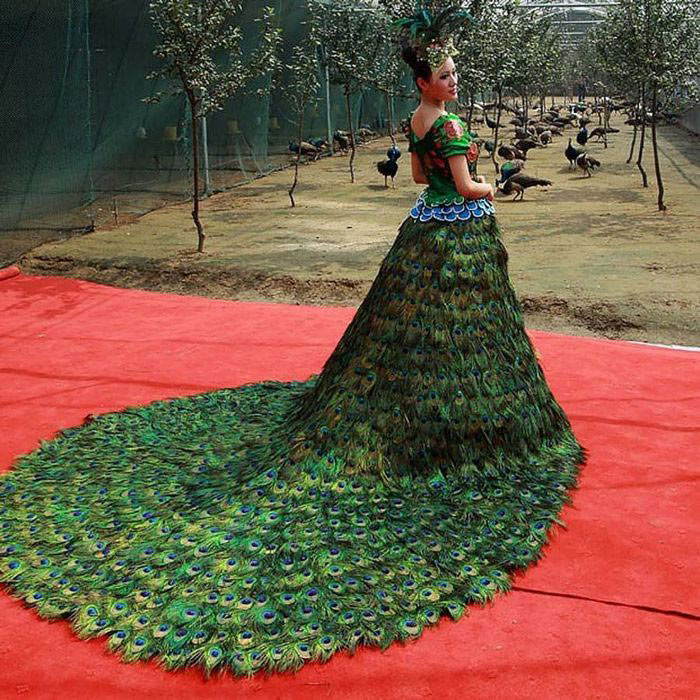 Vera Wang is a cult designer of wedding dresses. Once she was tired of working with traditional materials and decided to use something extraordinary to manufacture a dress as part of an experiment. She chose peacock feathers, which exceeded 2000 in number. To sew the dress, Vera employed 8 masters.
Kate Middleton's lace dress: $400,000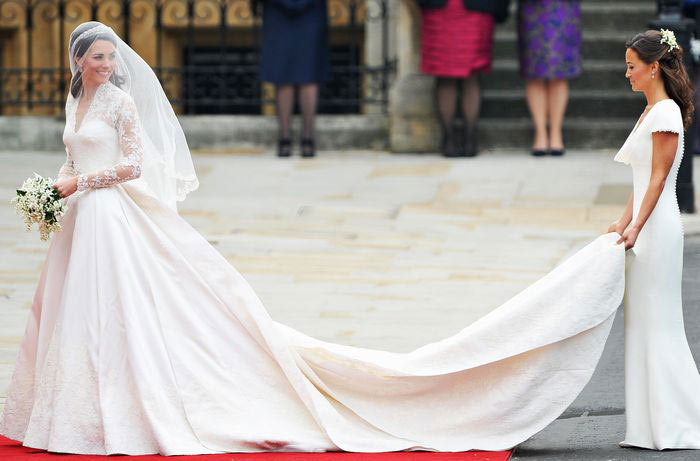 Royals simply cannot afford to get married in conventional wedding dresses. Their dresses should be exclusive, up to the smallest detail. The Duchess' dress was designed by English designer Sarah Burton. She has created a dress made of different types of the most exclusive cloth in the world: French Chantilly, English Cluny, Ghazar satin.
Kim Kardashian's stylish dress: $400,000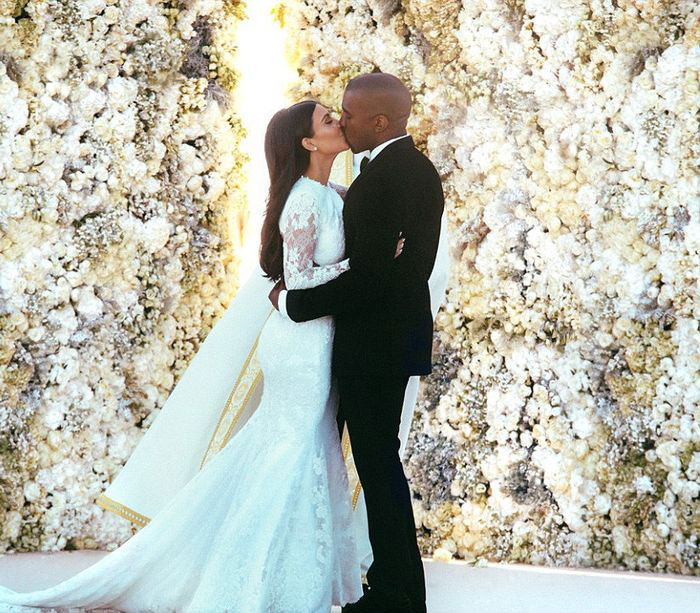 By the time of her third marriage, Kim Kardashian's appetites have grown so much that she could not afford a dress less expensive than the royal one. It was up to Riccardo Tisci from Givenchy to work at the design of her wedding dress. He managed to make a dress that would emphasize the beauty of Kim's figure to advantage and made her appearance tender and delicate despite the size.
Amal Alamuddin's exquisite dress: $380,000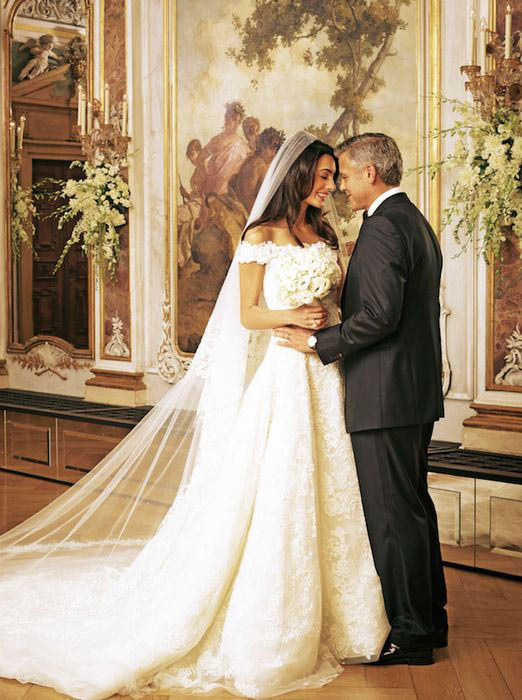 Handsome George Clooney once said he would never get married, but his heart could not resist the charm of a British lawyer of Lebanese descent, Amal Alamuddin. She fascinated him so much that he wanted his bride to be dressed in the best wedding gown. Therefore he ordered a dress from the famous Oscar de la Renta fashion house. The dress was done in a gentle cream shade and decorated with embroidery and lace.
An expensive advertising outfit: $160,000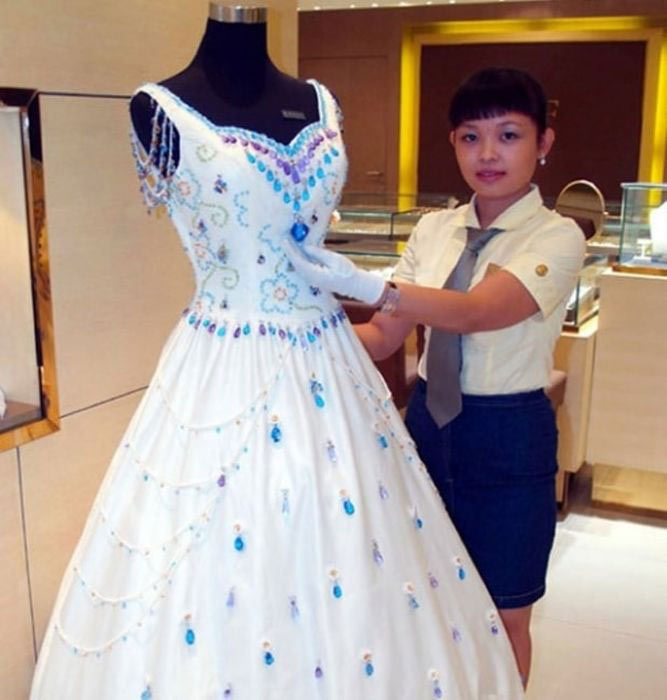 In 2007, this beautiful dress was produced in China, though it was not destined to become a real wedding gown. It was created and placed in one of the shop windows in order to attract customers to the store. Despite this fact, the dress was decorated with precious gems weighing 10,000 carats!
Victoria Beckham's satin dress: $100,000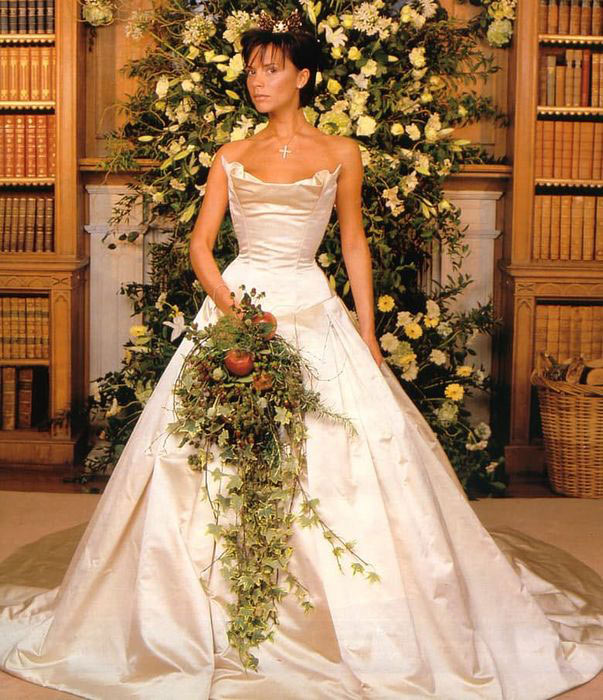 Victoria Beckham has always had a clear vision of style. For her wedding, she selected an exclusive outfit, designed by Vera Wang. It was made of satin with fine lace texture. Its design was both very concise and attractive at the same time.
Princess Diana's religious dress: $31,000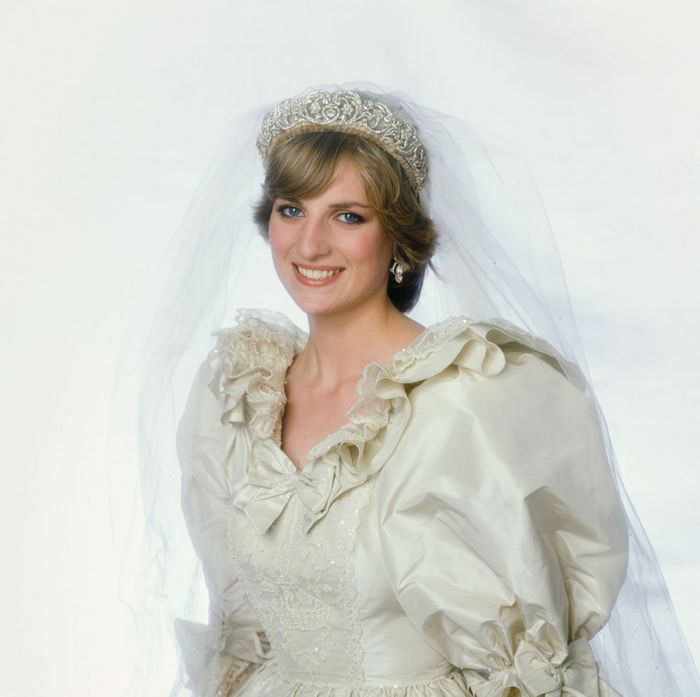 Princess Diana's wedding dress was made in the best fashion traditions of the 1980s and was decorated with round sequins, a draped collar, and lush veil. But there was another detail that cannot be ignored, a 25-foot train, which was hand-embroidered with 10,000 pearl beads.