As a rule, fashionable dresses with bright prints, typical first of all of the British designer Matthew Williamson, cost several thousand dollars. However, in April, 2011 Williamson's fashion models can be purchased for less than $300.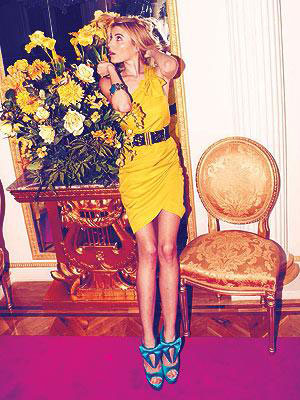 The British designer has presented a capsule collection for the American Macy's fashion-retailer, which got involved into the designer's race not so long ago (in the nearest future, Karl Lagerfeld will also release his collection for Macy's).
The basis of Matthew Williamson's capsule collection, which is very diverse in terms of the models presented, is one of the most recent styles of the upcoming summer season – the style of the seventies. Of course, the designer did not fail to use his visit card – bright abstract prints adorning dresses in the style of the 1970s, blouses, and even silk scarves. Prices for the models from this capsule collection are record low and start as cheap as $24. Williamson's clothing and accessories will have appeared on sale in Macy's network by April 13.
Source of the image: Thefashionreporter.