For most brands, cruise collections and pre-fall collections seem to be some more democratic multi-purpose complement to the "off-season" clothing. Chanel and Karl Lagerfeld can not be attributed to this majority.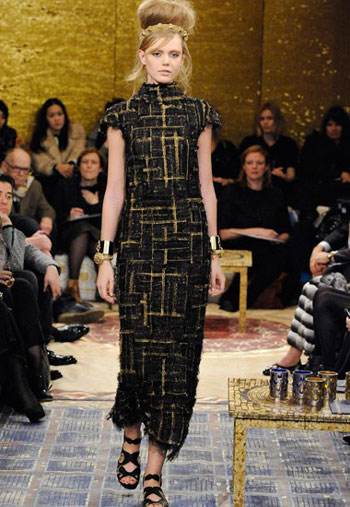 Each showing of the pre-fall collection by Karl Lagerfeld turns into one of the brightest events in the fashion world, because the designer has already turned the creation of "thematic" collections into a good tradition of the pre-fall season. Very soon, the Chanel designer will present the "Indian" Paris-Bombay collection for the fashion house.
Metiers d'Art collection by Lagerfeld, which began with the collections "Paris – Moscow" in 2009, "Paris – Shanghai" in 2010 and "Paris – Byzantium" in 2011, will be complemented with the "Paris-Bombay" collection, inspired by the exoticism of India. Chanel fashion show will be held in Paris on December 6.