Another gossip about the situation in Dior has appeared, and this time it is as close to the reality as possible. Marc Jacobs has given a resolute refusal as to the position of the creative director of Dior offered to him, and other fashion designers are diplomatically "boycotting» LVMH because of the "inhuman" attitude to John Galliano.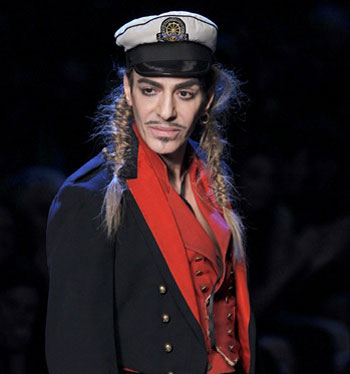 According to the recent report, Jacobs rejected the opportunity to collaborate with Dior in mid-November, after a few months of negotiations. The leading figures of LVMH first turned to Jacobs in July, after Bill Gaytten had presented the Dior haute couture collection at Fashion Week in Paris, which had been severely criticised. The main reason was not only money, but also Jacobs' requirement to reorganize the team of designers: Marc Jacobs intended to take all his employees to Dior with him. Meanwhile, Phoebe Philo, the creative director of Celine, who was to replace Jacobs at the head of Louis Vuitton, was not eager to make haste and change the job in case of his move to Dior.
Other fashion designers, who have often been discussed as the new creative director of Dior, do not hurry to agree to the proposal of LVMH. In fact, they gradually join the original unofficial boycott of LVMH: "the designers with a normal sense of dignity" simply cannot forgive LVMH how quickly and how ugly the leaders of the house have forgotten about John Galliano.