Karl Lagerfeld continues to surprise us. According to the rumors, the new face of the line of handbags created by the exquisite Chanel brand is the British model Alice Dellal, who is famous for her half-shaved head and the participation in the heavy metal band Thrush Metal.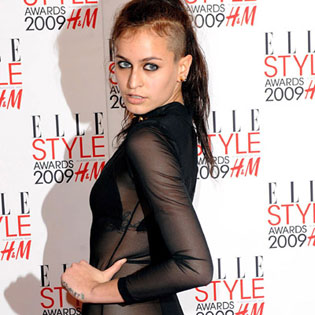 The rumor has it that Lagerfeld noticed Alice when he was making photos of her. Previously, Kaiser Karl had explained how he chose models. According to him, he makes a lot of portrait shots. He needs some time to select a model, to be able to reveal her soul.
Previously, Diane Kruger, Blake Lively, Lily Allen, and Jerry Hall have managed to make the grade. After Lagerfeld's careful selection, the girls became the face of Chanel. Let us see, whether they will be replaced by rebellious Dellal.
What do you think about Karl's possible choice?