The famous jewelry house Bulgari found itself in a vulnerable position amidst economic woes. This, however, won't stop the brand from making new collections, and a new luxurious watch collection can prove just that.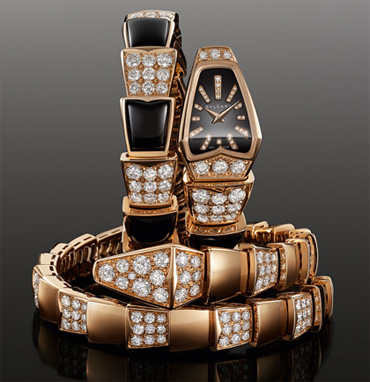 The name of the collection speaks for itself: Bulgari Serpenti attracts by its bracelet posh design meant to look like a serpent with a head for the watch face.
Bulgari Serpenti are made from very expensive materials – 18k white or rose gold – and embellished with onyx, diamonds, pink coral, and jade.
The design resembles masterpieces of Egyptian and Babylonian craftsmen.
Source of the image: luxury-insider.com.