Ashton Kutcher and Alessandra Ambrosio starred together in a campaign for Brazilian brand Colcci (they have repeatedly done it). And the pictures turned out so romantic!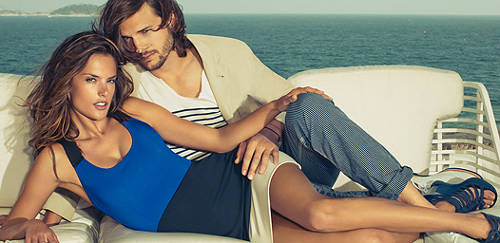 However, the really "hot" one is the shot where the naked Alessandra presses up trustfully against her imperturbable friend.
The shooting took place in the early summer, but now we can appreciate the full version of the set, in which Ashton and the Victoria's Secret Angel appeared as lovers.
At the beach and on the yacht, under the baking sun and fierce winds – we should admit that these two always look good together. And, yes, they have enough professionalism: Alessandra is one of the most popular fashion models and ranks sixth in the Forbes list of the highest paid models in the world. Ashton, who first made himself known thanks to advertising, is now also extremely popular – he has been recently recognized the highest paid actor on TV.
Well, the collaboration turned out good. Will we see these beauties together again?