There must be enough Glee fans everywhere, and the Glee craze must have hit Sephora Originals quite hard – for it ignited the spark of inspiration, and Sephora by OPI will soon present us with a limited edition nail polish line that owes its birth to the show.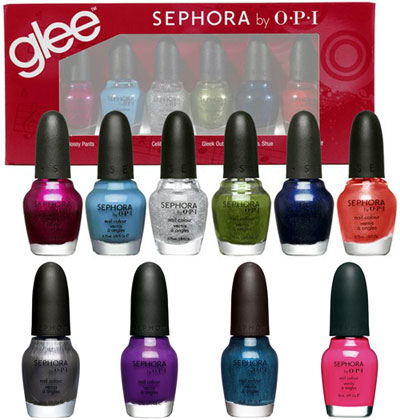 The collection, entitled "Sephora by OPI Goes Gleek Chic", was designed as reflecting the spirit of this particular show – which Sephora Originals Senior Vice President Michael McGeever described as "vibrant, creative and bold" – simultaneously offering a new exclusive collection that will delight consumers.
The Glee-inspired collection consists of 10 nail shades and three print nail design appliqués all of which relate to the cast ("Miss Bossy Pants," reflected in a bright raspberry), songs ("Mash-Up," embodied in a shimmery grayish green) or jokes ("Celibacy Club," presented as a glittery topcoat). A mini set of six lacquers worth $22 is thrown in.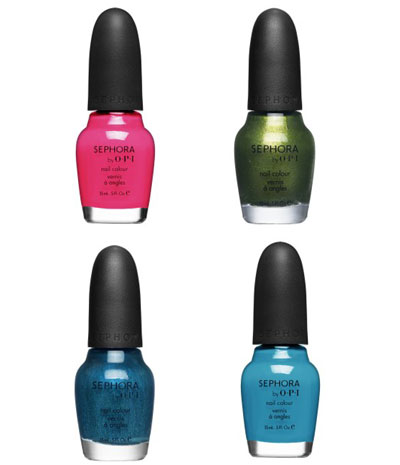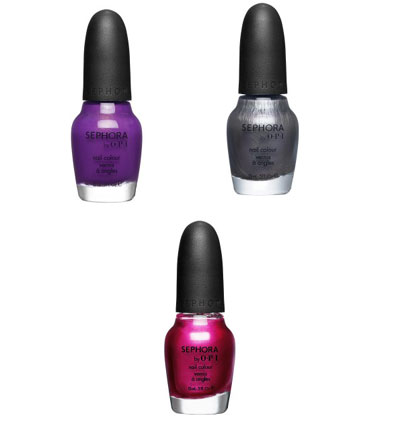 "Sephora by OPI Goes Gleek Chic" is scheduled to appear in stores in the beginning of February. On February 8 the collection will appear in the St. Valentine's Day episode in which Tina Chang (Jenna Ushkowitz), Mercedes Jones (Amber Riley), Santana Lopez (Naya Rivera), Brittany Pierce (Heather Morris), and Lauren Zizes (Ashley Fink) will be shown applying the hues.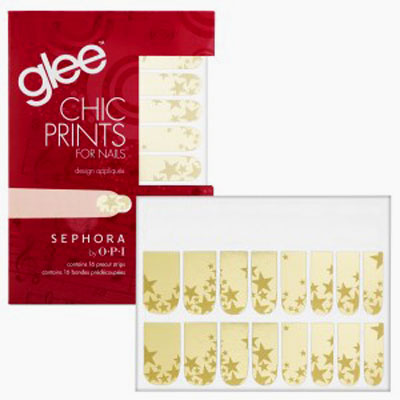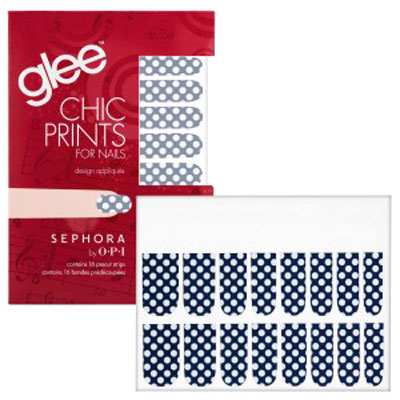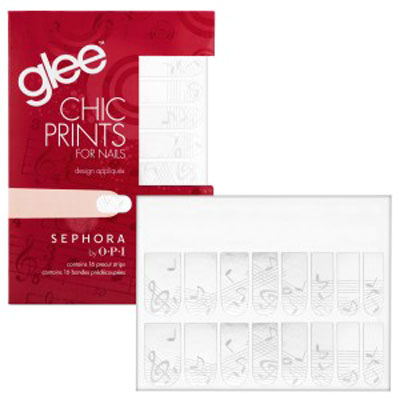 Source of the image: Fabulessbeauty.