Twenty-two-year-old Emily Bramley believes that women's success depends on the beauty of their boobs. The caring mother decided that her daughter had to be the best and started to save money for her baby to be able to increase her breasts in the most prestigious British clinic.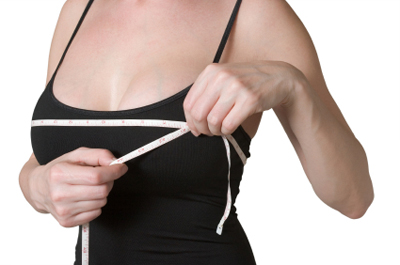 4-month-old Maddie now has almost two thousand dollars on her personal deposit account. Emily Bramley is going to regularly deposit money in the bank until her daughter reaches adulthood and decides to have whatever she wants.
The model and budding artist confessed that she knew from her own experience how good it was to have big breasts. This part of the body made her rich and famous.
Emily decided to undergo mammoplasty at the age of 19 and immediately increased the size of the bust, making it three sizes larger. After that, she immediately got lucrative contracts, and she started feeling very sorry that she had not had the surgery before.
The British model is basically posing for men's magazines. Recently she has been invited to star in a movie. Emily Bramley was given a role in the drama «A Touch of Cloth», where her character has to dance topless on the stage.
The young mother's interview has provoked the negative reaction of the British medical community members. Bradley teaches her child that the main thing in life is to have a beautiful appearance, and such statements are unacceptable. Can you imagine what would subsequently happen to this girl? The leading pediatricians warn that she will reshape all of herself because of the complex of inferiority.
Professor David Castle from the Mental Health Research Institute (Australia, Victoria) believes that a plastic surgery, experienced at a young age, often gives the girl a sense of dissatisfaction later in her life. She undergoes plastic surgeries again and again, which makes the body and the soul suffer.