Some of us underestimate the value of skin oil. There are many questions on how to use it properly. Women often note that it is extremely difficult to apply the oil uniformly.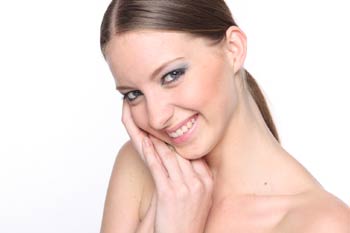 Applying the Skin Oil
In order to achieve uniform distribution apply the oil to damp skin. It is very difficult to apply oil uniformly on dry skin. Damp skin is perfect for this. But, make sure that the skin is not too wet, because then the oil will simply slip right off.
The Amount of Oil for Skin
You will need little oil, but not too little. The optimal amount of oil for face is 2-3 drops. The amount will depend on the type of oil. For example, one drop of rose oil is enough.
Massage the Skin
Do not forget to massage your skin. Nutrients and antioxidants have to penetrate the outer layer of the skin instead of being retained on the surface of the skin. So, first squeeze 2-3 drops of oil on your palm and then evenly spread the oil between the two palms. Finally, gently massage the face with your palms. Start with the center of the forehead and massage with up and outward movements. Do not massage around the eyes, simply gently press this area with your palms.
Base for Skin Oil
If your moisturizing cream is water-based – use it before applying the oil. Water can not penetrate through the layer of oil. If your moisturizer is oil-based then you can use it after applying the skin oil.
Mixing Oil for Skin with Moisturizing Creams
For more delicate use of skin oil- mix it with the moisturizer. Those of you new to skin oil can add a few drops to the moisturizing cream. This useful trick will help you apply the oil evenly and will prevent unexpected skin reactions. The enriched moisturizer will have extra nourishment and will help the oil penetrate deeper into the skin layer.
Source of the image: Photl