The 20-year-old actress known for her roles in Harry Potter movies, Emma Watson, has become the new commercial face of the Lancôme cosmetics brand. This has been reported by Emma herself.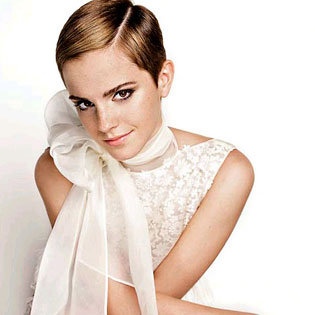 She wrote in her Twitter that she had been selected the new face of a well-known brand. And then she deciphered: "It starts with the letter L, and ends with E, I hope everyone guessed, Lancôme has chosen me:)".
It is worth mentioning that Emma Watson will be the youngest girl at the moment to represent Lancôme. She joins the team of well-known, influential, and talented women who are also faces of the French Fashion House: Kate Winslet, Julia Roberts, Penelope Cruz, Anne Hettauey.
Introducing Emma as the new face of the brand, Yousef Nabi, President of Lancôme, spoke about her: "Emma Watson became an icon of her generation due to her charm, romantic nature, and being fabulously up-to-date. We are delighted with the new collaboration with Emma, she will bring our brand a completely fresh spirit."
Of course, one desperately wants to see what products the new ambassador for Lancôme will be trusted to advertise, but we shall have to wait at least until the summer advertising campaign.
Source of the image: Oliviasobsession.