An 18-year-old girl is in a coma due to complications that arose during breast augmentation surgery. The patient's relatives still can not get the whole truth from doctors.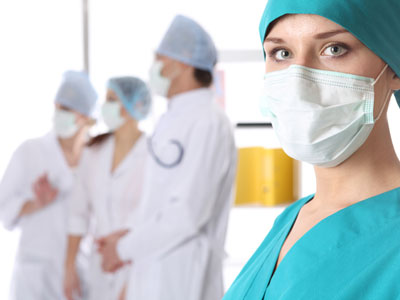 The family of Linda Perez from the USA, who had just graduated from high school, was announced the terrible news – in the course of breast augmentation the girl suffered serious brain and heart damage. Linda is now in a coma, but her family still can not get all the explanations from the doctors. Mariela Diaz, the patient's mother, said they turned her daughter into a vegetable.
Three years ago Linda herself, too, became a mother, but chances are very small that she can hold her baby again. Last Monday Linda came to the Coral Gables Cosmetic Center in Miami for breast augmentation. Initially, the procedure took place normally, but suddenly complications arose, and the patient got into a critical condition. She was urgently transported to Mercy Hospital, where she remains now.
As the family's friends found out, the complications were the result of erroneous actions of the surgeon Jacob Freiman and anesthesiologist Mario Albert Diaz. Curiously, the anesthesiologist is currently serving a suspended sentence for illegal prescription of more than 53,000 (!) doses of painkillers over the internet. His license was not valid for one year after his arrest.
As to Dr. Freiman, his track record looks flawless, besides the doctor is a certified plastic surgeon. Most likely, the complications were caused by the anesthesiologist's error. The extent of damage suggests that the expert made a mistake with the dosage or the drug selection for anesthesia.