Katy Perry and Russell Brand are getting accustomed to having fun apart – as it was seen this Christmas.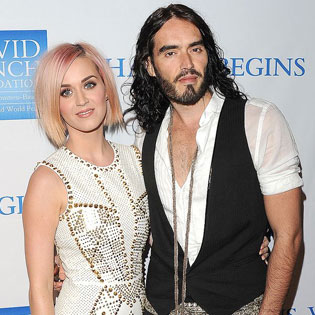 The initial plan had been for Perry, 27, to take her family on board of a private jet and fly join her hubby, 36, in London – but eventually the plane collected Perry's friends and landed in Hawaii where the singer was photographed without her wedding ring as she was lying about a beach in Kauai.
As a source close to the family informed Us Weekly, the change of plans was a change of heart due to a "massive fight" between the spouses. They struck sparks and no-one wished to come round. Brand had a very different type of holiday entertaining a friend in a pub in Coverack, Cornwall.
The first rumors of a possible divorce broke out in November, but for the time being both Perry and Brand deny that they are on the verge of divorce. Still, their clashes are getting bitterer and more frequent, says the source, and they can easily end up in a clean breakup.
The duo, who got married last October, are definitely going through a tumultuous time, though there is hope yet that 2012 won't be their last year together. "They are both so dramatic and volatile, the relationship could become great again," summed up the source.
What ails the couple? Another insider tells that Perry is showing little respect and understanding to her friends and her parents' religious beliefs.