Nikki Reed, the 23-year-old Rosalie Hale from Breaking Dawn, and Paul McDonald, a season 10 American Idol contestant, 26, are taking a fast train to Wedlock Town. They have already whirled by the last station but one!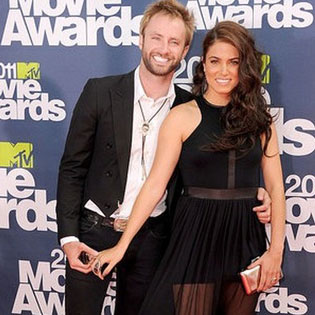 The duo first met in March at the premiere of Red Riding Hood, and on Sunday at MTV Movie Awards Reed was at McDonald's side sporting an engagement ring. She had found her man, she gushed to E! after E!'s Marc Malkin announced the happy event right there on the red carpet.
It may seem as very early days for an engagement (a point that PEOPLE brought up in a conversation with her), but Reed is sure that it's love and she is past caring just what time is considered to be proper for the occasion.
The film star referred to her fiancé as "a genuine person" with "a good solid heart" as she spoke highly of his personal qualities and his family.
Need more reasons? They share the sense of humor. "I've never laughed so much with anyone," said the Twilight star.
Source of the image: Celebdirtylaundry.