During his glorious lifetime Steve Jobs succeeded in putting together a very impressive collection of credits – arguably second to none in the field of business, design and innovation. He is widely regarded as a pioneering genius in six different industries, a visionary whose death is mourned as a world-important bereavement.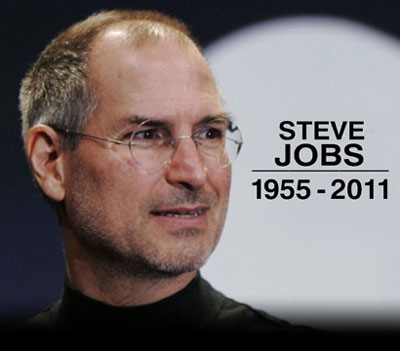 The famous co-founder and CEO of Apple, Inc., had probably been striving as much in his private life as in his professional capacity, fighting a losing battle against cancer for years – and if he finally succumbed to the disease it doesn't mean that he didn't come out a victor.
The innovator was diagnosed with cancer back in 2004 and kept fighting it until his death on October 5 at the age 56.
Jobs's was a rare kind of pancreatic cancer known as pancreatic neurodendocrine cancer. Normally it is one of the milder forms of pancreatic cancer, and, according to the information published in L.A. Times, it allows its patients a longer lifespan – usually three years and over, with registered cases when people were able to make it to 20 years.
Treatment methods include liver transplants, and Jobs underwent liver transplant in April 2009 with a good prognosis.
Nevertheless his failing health finally brought about his resignation from the position of Apple's CEO after a medical leave of absence. In his notice he said that he had promised to inform the company immediately upon the onset of inability to "meet duties and expectations", and "that day has come" on August 24. Still he continued to participate in major company decisions, appear at events and function as chairman.
That was only characteristic of Jobs who spent plenty of time in the public eye all the time he was suffering from cancer. Dr. Jack Jacoub, a medical oncologist at Orange Coast Memorial Medical Center's MemorialCare Cancer Institute (Fountain Valley), described to the L.A. Times his public manners as "graceful", adding that "you'd be hard pressed to find another person that did it on his terms."
Jobs's family issued a statement informing of his peaceful demise on Wednesday surrounded by family members and thanking those who had offered their prayers and wishes during the past year.
As the American Cancer Society reports, in the United States in 2001 pancreatic cancer patients numbered in the vicinity of 44,030. The lifetime risk of developing pancreatic cancer runs to approximately 1 in 71.
Among other famous people whose life was curtailed by the disease is outstanding 20th century comedian Jack Benny who died in 1974 at 80, and Patrick Swayze who died in 2009 at 57, with the latter staying in the spotlight during 18 months of his 20-month-long cancer history.
It was whispered that Aretha Franklin is also a victim of pancreatic cancer, but it remains unconfirmed and the Lady of Soul herself announced earlier this year that she had dealt with her health problems successfully.
Source of the image: Cfcecorp.