For those who deny that love can work wonders, here's the example of Russell Brand. Imagine him going about and telling the world how he's changed since he got Katy Perry around! And that's just what he is doing.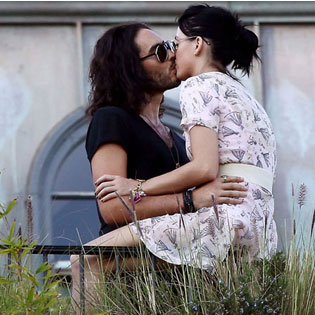 Britain's GMTV gives the story of how the 34-year-old comedian had it dawned on him. "It was a deep craving within me – I mistook it for lust," he describes what had been egging him on all those years. "I thought I was promiscuous, but it turns out I was just thorough – to get the right one."
And Katy Perry, 25, appears to be the right one for him. Last week she called him over to Austria to meet her people. She is also reported to have dressed up for the occasion – in underwear bearing the insignia of his favorite soccer team.
Is it any wonder that nowadays people can hear Russell discoursing on the boons of family life and – take a deep breath – having children by Katy?
And there is one more thing he gives out – he's HAPPY!
Source of the image: Glamourvanity.com.