Reese Witherspoon 's jogging outing on Wednesday could have ended in a tragedy – she was hit by a car!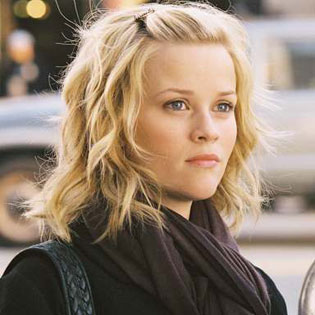 It was a frightening incident, as Us Weekly heard from a source. Although Witherspoon was extremely lucky to get off with only a bleeding forehead, she was badly shaken (as well as Jim Toth) and has to rest for a while to live it down.
The source tells that the experience was all the more numbing because the actress had always been scared of reckless driving. She is the kind of person to pull her friends away from the roadside well onto the sidewalk to escape being hit by an accidental swerve of a car. "It's been an ongoing fear of hers," as the source put it.
The 35-year-old Oscar winner's cut on the forehead is not bad enough to interfere with her work on This Means War alongside Tom Hardy and Mud alongside Matthew McConaughey.
As for the offending driver, it was a 84-year-old woman who failed to negotiate a turning at a pedestrian crosswalk; the source said Witherspoon was not going to press charges against her.
Source of the image: Solarnavigator.