As the date of Prince William and Kate Middleton's wedding, April 29, is approaching, Prince Harry, who is to be best man, has to start thinking about his speech. In his interview with Bob Woodruff on Thursday's Good Morning America he confessed that he hadn't gotten the wedding toast ready yet, but he had a few stories in store.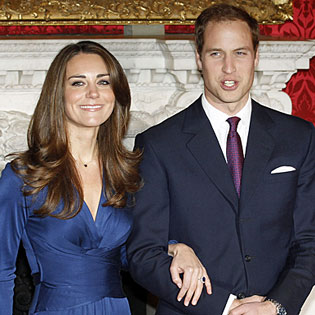 Although, he added, some of the stories might have to be scratched off the speech because of the Queen's attendance. "I think my grandmother will be there so I have to be selective, as one might say," Prince Harry, 26, explained.
But after all is said and done, Harry believes that the forthcoming marriage is "a big deal" and it was a grand decision on William's part to make Kate a member of the family. Considering the way William, 28, and Kate Middleton, 29, have been dragging on their off-and-on relationship for eight years, many people, including the family, didn't think it would come to anything. But now that it has, "everyone is really proud of him."
The late Princess Diana, Harry's mother, would have also approved of William's decision, he feels sure, while his father, Prince Charles, is overjoyed. He is eager to take part in the preparations for the big event and makes his suggestions about the processional music.
As for Prince Harry personally, he is delighted with getting "a big sister" whom he refers to as "a fantastic girl." In his opinion this is a perfect match, and both the bride and the groom are lucky to have met.
But when the conversation steered to the topic of the royal bachelor party that took place last weekend in Norfolk, Harry clammed up and refused to relate the stag weekend happenings.
Source of the image: Cbc.