Country star of the 90s and 2000s Mindy McCready made up her mind to put an end to her demons and committed suicide on Sunday.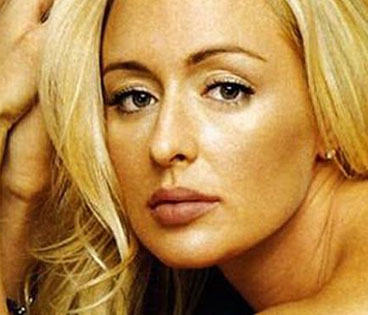 According to the police, the distressed singer put a bullet through her head after shooting her dog on the porch of her home in Heber Springs, Ark.
Her death is linked to the death of her boyfriend David Wilson which occurred on the same porch on January 13. He died of what is believed to have been a self-inflicted gunshot wound, though the circumstances of his death are still being investigated. Court documents quote the singer's father Tim McCready stating that his daughter had gone to pieces after his death and hadn't regained her peace of mind.
Since Wilson's assumed suicide, he said, his daughter had stayed in bed for several weeks on end, sleeping by day, drinking her nights away and feeding on drugs. She hadn't bothered to bathe or look after her two children.
About a week ago RadarOnline informed that by the ruling of a judge McCready was ordered to enter a clinic to be treated for alcohol abuse and mental disturbance; meanwhile, her children were to be kept away from her. Simultaneously E! quoted an inside source saying that McCready was in an awful condition, "depressed and unhappy," and needed love and care. The family wanted her to avail herself of professional help that would enable her to move on.
Questioned on TODAY Show about his ex-girlfriend, McCready's previous partner, aspiring singer Billy McKnight, professed he wasn't surprised at her killing herself. Hers had been a troubled life, he said, and she had attempted to take away her life before, he himself had been witness to two of the three known attempts. Therefore, although McKnight confessed feeling sympathy for her family and their 6-year-old son Zander, he said he wasn't shocked at the news.
He added that he hadn't been aware that McCready had opted to undergo treatment at an outpatient center instead of staying on at a mental facility – in his opinion, she had made the wrong move, she could have been better "grieving" in the facility.
"But the demons that she hasn't beaten were there, and until she was going to face them something was going to happen," he concluded, insisting that it was understood by everybody who knew her well.
The statement from the Cleburne County Sheriff's Office runs that McCready's body is to go to the Arkansas State Crime Lab where an autopsy will be performed. Meanwhile, funeral arrangements will be postponed. The investigation is still under way.
McCleady's other son with Wilson, Zayne, is 9 months old.