This must be karma: there is hardly a day in Lindsay Lohan's life without anything extraordinary that all the media would gladly write about. This time, the topic of public discussion was Lilo's quarrel with her mother, which turned into a fight and ended with a call to the police.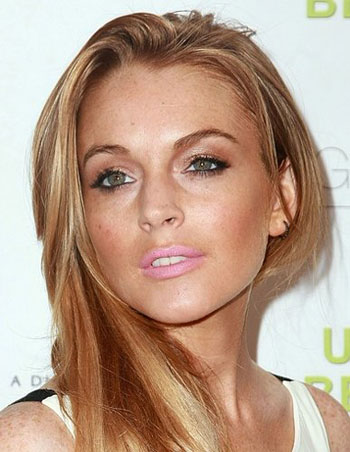 Fortunately, it is over, and the ladies have made peace: the paparazzi captured Lindsay hugging Dina in the morning when she was leaving Lindsay's home in Long Island. Both looked overwhelmed and frustrated, but not angry, which gives hope that mother and daughter had learned the lesson and would not have such scandals in their relations.
However, this could only be possible if Dina put an end to her cocaine habit: it is drugs that served as the reason for the outbreak of the quarrel. It is not the suspicion of the police, but Lilo's words instead.
Coming back from the club with her mother, the girl refused to take Dina to her house and to lend her a limousine. At least, until Dina returned the sum of 40,000 dollars that she had borrowed before.
Then the offended mother said that she would stay at the ungrateful daughter's and defiantly refused to catch a taxi. Arriving at Lindsay's house, Dina started a brawl, which resulted in the actress's call to the police. The police stated scratches on Lilo's leg and abrasions on her mother's body, but the police officers did not arrest anyone. They could have done it, knowing what Lindsay's father knew, after she had called him with precaution.
This call explains a lot (do not ask how the recording appeared in the press):
"Dad, she's on cocaine."

Lindsay's father advised her to call the police, and the actress, as a dutiful daughter, immediately did it.
Well, it is all over, and we hope that everything will be quiet at Lindsay's house at least next week.