Lindsay Lohan is not likely to forget this month in a hurry! First, her Ungaro fashion gig in Paris gave her something to think about. Although she is believed to have brought back about $100,000 for the clothes, according to the NY Post information she hadn't been paid for her participation in the Ungaro's Paris Fashion Week. The money she spent getting there and back and paying hotel bills came from her own pocket.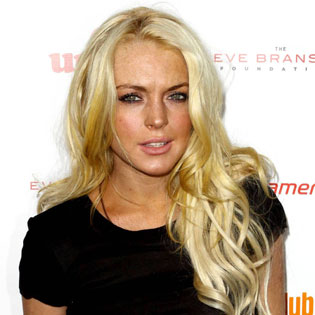 All that is going on with the irritating background of her father badmouthing her fashion line and quoting pernicious reviews – and not forgetting to harp on her drug addiction.
And now the stunning news gets round that Casablanca Records, Linds's very own record company to release her second album, decided to ditch her! That should be really galling.
The latest spot of hearsay says there are witnesses to the effect that "she was being followed by a camera crew wherever she went. We saw them filming her at the Vogue party and a bunch of other clubs around Paris."
Is Linds thinking of starting a reality series for TV to get back into the picture?
Source of the image: theblemish.com.